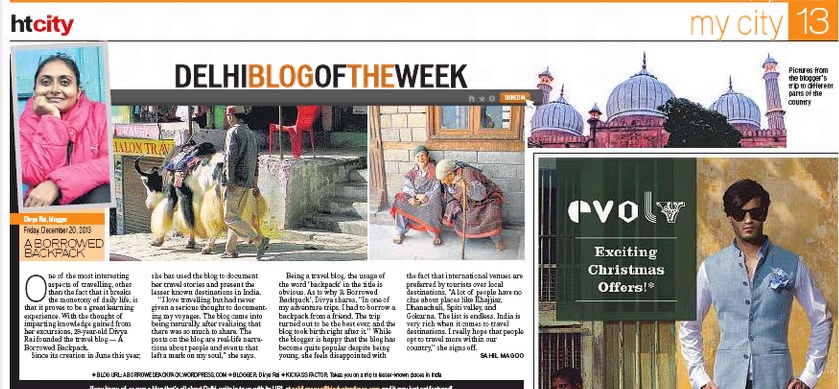 While I am off to catch an early morning train for the Pushkar-trip, there is something that has made my day already.
Apparently, Hindustan Times thinks that I am one cool blogger, and that has pleased me much!
Here is the link to the complete story. Delhi edition, HT City, Pg no. 13.
http://paper.hindustantimes.com/epaper/viewer.aspx
Happy week-end fellas!