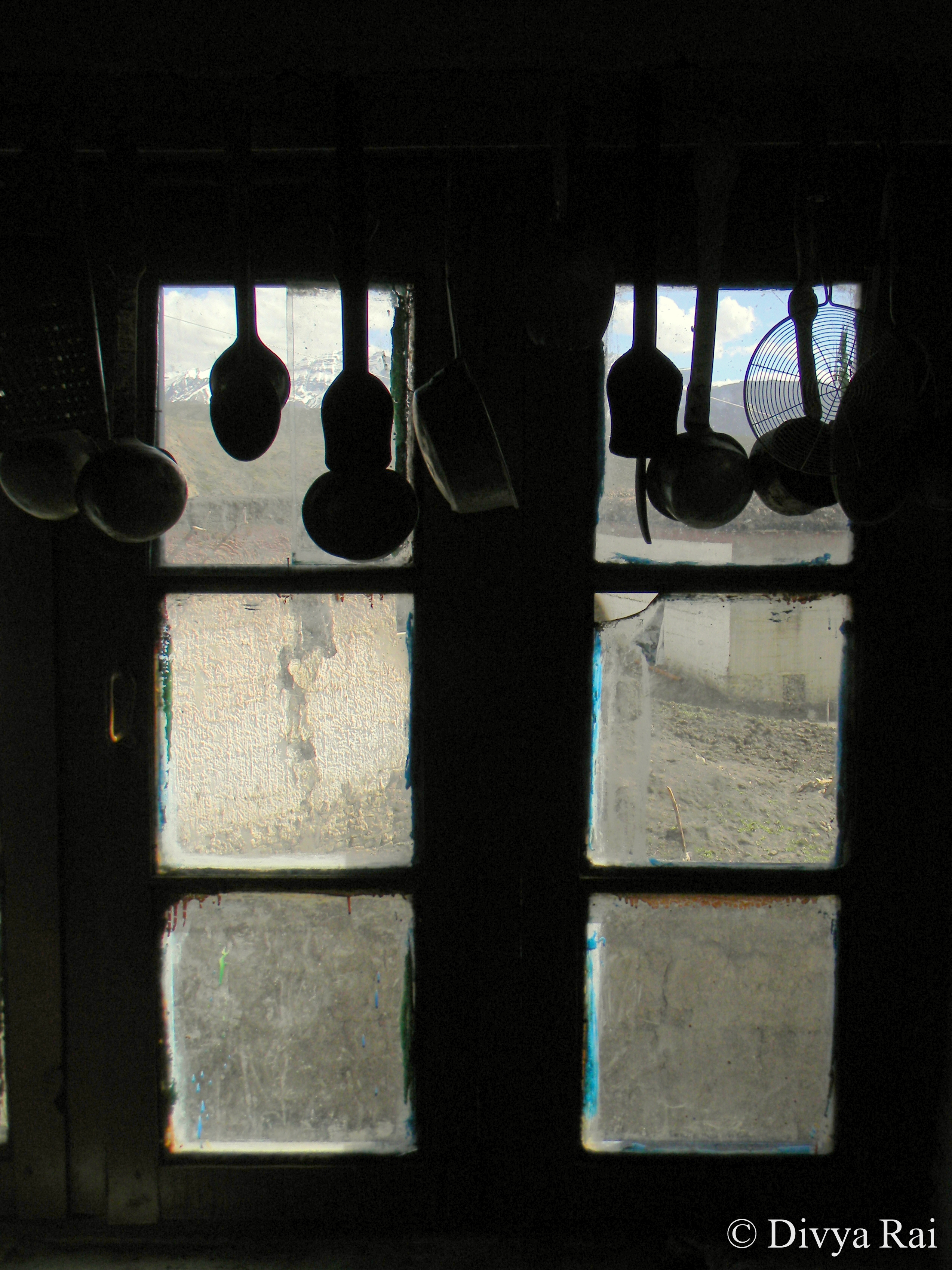 Came across this window in a house in Komik, Himachal Pradesh (India). The play of light made the view interesting enough to be experimented with. I was divided between:
1) further lowering the exposure of the image so as get just the silhouettes OR
2) letting the picture be as is.
And then I chose the latter.