I rarely write about my in-town loafing in Delhi, but since I have bought a DSLR camera recently, I decided to take it out for our (the camera's and mine) first adventure-walk. 
Out for a meeting with a start-up, I found myself in the South-West part of the city. It is a hang-out zone that is very popular with students and is called Satya Niketan.
A few of my personal favorites at Satya Niketan are :
* Kevs, for its amazing variety of Maggi (the pseudo-health freak in me REFUSES to acknowledge that I love Maggi)
* QDs, for its Tandoori Momos
* 34 Chowranghee Lane, for its sinful, super-oily rolls
* Big Yellow Door, for a lot many things.
Phew! If only I could marry 'food'!! 

Satya Niketan is a student-ghetto-of-sorts for the South Campus of Delhi University. The market is abuzz with students from morning till late at night, but that is not what we will discuss here. After I was done with my meeting, I decided to hang around at Satya Niketan market and test my camera with a few shots.
Therefore, Big Yellow Door was zeroed-in on.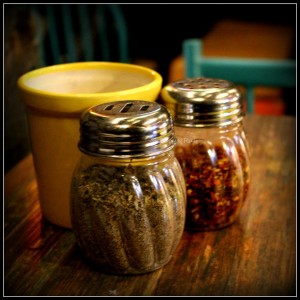 Where is Big Yellow Door?
Big Yellow Door, is a funky cafeteria with two outlets. One at the Hudson Lane in North Delhi, and the other one is at Satya Niketan Market in South-west Delhi (or is it south-Delhi?). Both the locations are abuzz with the ever-hungry college-crowd (at least I was ever-hungry, when I was in college. In fact, I think I still am).
This was my 9th visit to this cafeteria. (2nd visit to the Satya Niketan one. I frequent the North Delhi one, even when it feels like being on the other side of the globe, from my pad in south Delhi. I have been to the Hudson lane cafe seven times, I think).
How Is The Food At Big Yellow Door?
BYD specializes in quick-bites. Shakes, Sandwiches, Bugers, Pastas, Pizza and Desserts. Personally, I love their mixed-sauce pasta (this isn't there on the menu, but you can request it) and the special BYD Bomb Burger, coupled with Rocky Road shake. Please note: the food-portions are decent, so it is advisable that you tag along with someone to share your food with. This will help you sample a greater variety. AND earn brownie-points with your friend!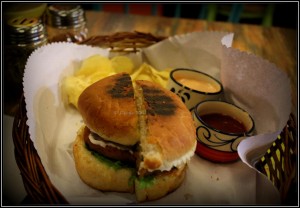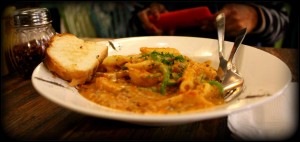 One word of caution though: The food at BYD, though is never disappointing, tends to vary in its taste for some reason. So if you go there looking for a particular taste that you might have experienced on your previous visit to the place, there ARE chances that it would be different on your subsequent visit/s. It happened to me. I loved the mixed sauce pasta I had here for the first time. A week later, I went there looking for the same taste three more times. It wasn't the same, but amazing nonetheless.
I am sure BYD follows standardized recipes, but it would be wonderful if they can be a bit more consistent on the taste front.
Interiors of Big Yellow Door
You will fall in love with the carefully-carelessly done-up interiors. Trust me on that.
The Hudson lane outlet is ever-so-packed all the time, and I could barely notice the decor. While even the Satya Niketan outlet is perpetually packed at any given point in time, the placement of disarranged arrangements are planned in a way, which is much easier on the eyes. And quicker to make note of.
Check these out: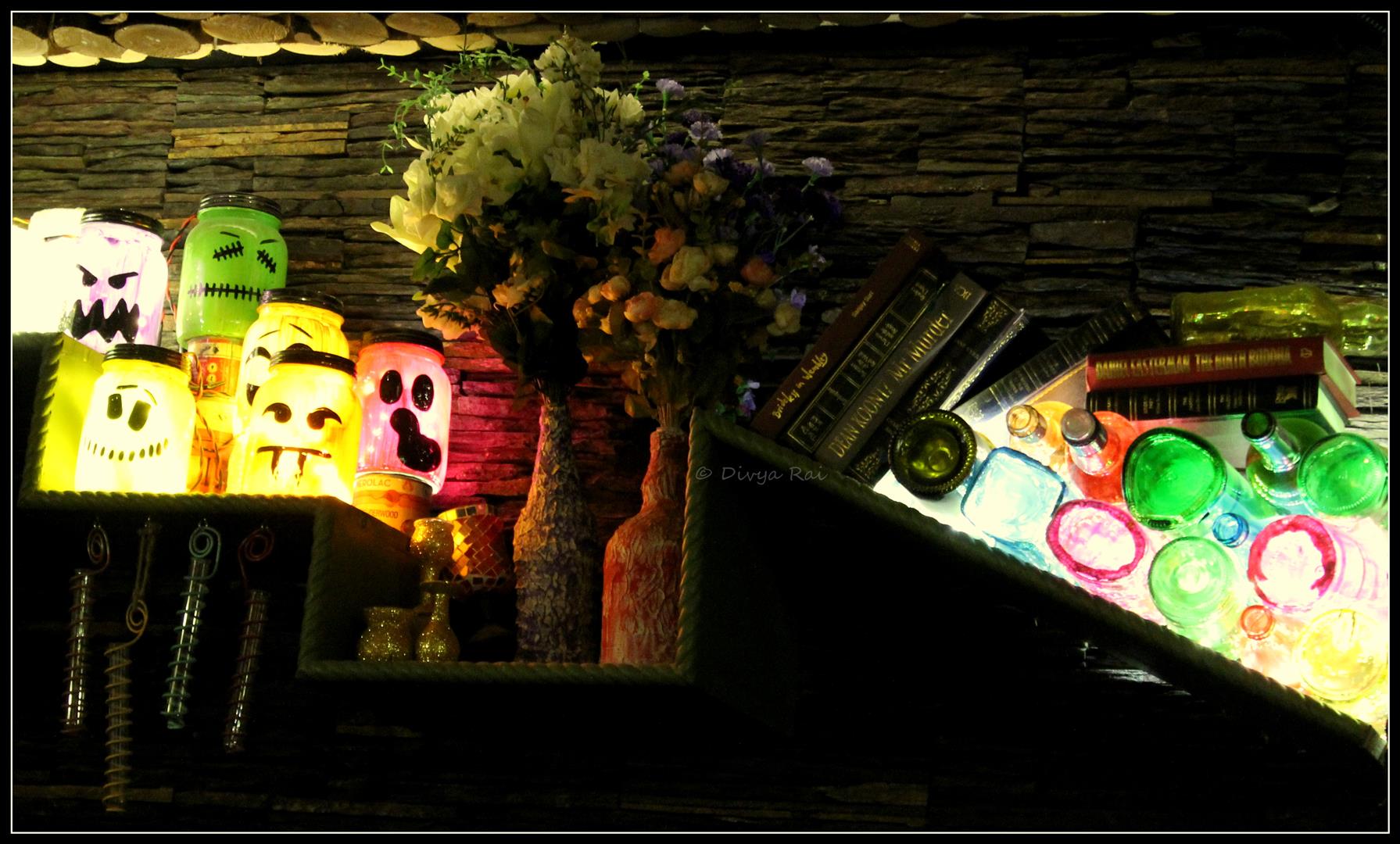 This is how people shower their love on the place, which is honored by BYD with enthusiasm in equal measures. There is a wall full of 'post-it's, left by happy customers.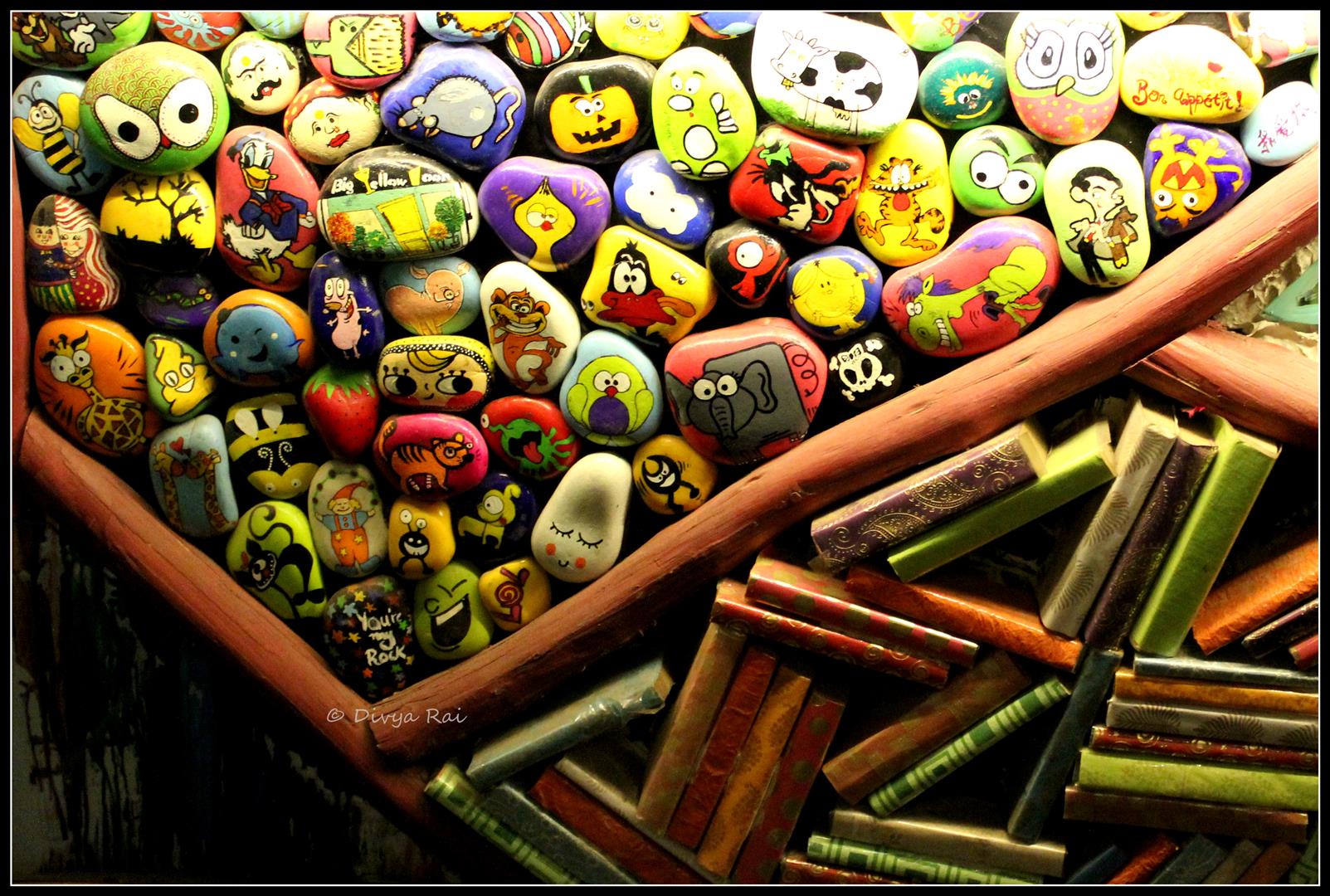 Prices:
Dirt-cheap.
Our today's meal for two, where we stuffed ourselves silly, cost us somewhere around Rs.250. So, you can do the maths yourself!
Service:
Amazing. On nine occasions that I have visited this place, I have faced slackened service only once. For me, this borders excellence!
Crowd:
Well students, mostly. Occasionally, you'll bump into foodies like me, too.
Go, if:
* You love food.
* You are OK with high noise-level which comprises of music and chatter in equal measures.
* You are looking for a quick-bite, at an inexpensive place.
* You want to hang-out at a place that is cheerful and happy.
Steer clear, if:
* You are looking for peace and quiet, a meditative space to converse with yourself.
* You are looking for a gourmet affair.
* You are looking for a place to hold a work-related meeting.
Happy Hogging!!