Do you have that one friend who when you look at, you wonder how he/she is often travelling solo to places unheard of and comes back with beautiful stories, while you get agitated even if there is a detour on your regular route to work some day?
What does it really take to travel solo? Are travellers born with a special nerve that helps them live the life they want? Looks like, it is not so.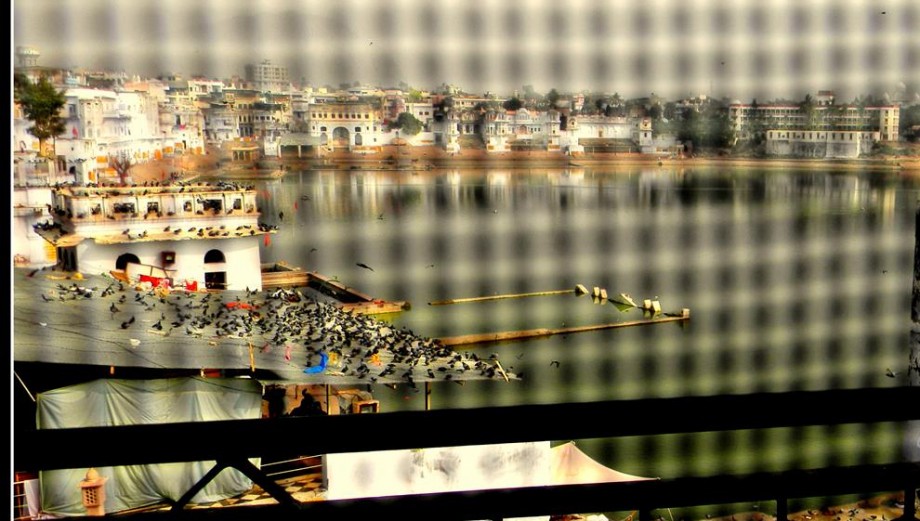 Like you, there was a time when I travelled with family only (not even friends), and viewed travelling as a family activity. If I wanted to visit somewhere, I would tell it to my parents, who would then sit with the rest of the family and plan it out for all of us. There were times when the plans were made, there were times when the plans were shelved. I would find the latter very stifling for my being. It is not the shelving of plans that bugged me much, but the fact that I was dependent on people to see the world that made me feel that something was amiss.
[I am discounting the business-trips I used to take for my work, for those used to be chalked out to the T. Even before I stepped out, my back-to-home taxi used to be sorted out.] I got tired of asking friends and waiting for them to make and implement plans.Too many plans got made, and too trips got postponed.
I will share how I made this little change in my life. It was 2013. I had put the shutters down to my business to 'see the world.' Six months passed, and 'seeing-the-world-on-my-own' didn't look like an aspiration that would materialize any time soon. In the name of travel, I had taken desperate trips back home (and elsewhere with mom), trying to work out 'how to start', whom to go with and where.
One day (since intentions have a lot of power), I spotted a post on social media that was calling out to people for a weekend trip in the Himalayas, captioned "Lazy Downhill Cycling expedition". It was totally my kind of thing to do! The trip was to start from Delhi in less than 24 hours, and I signed up for it. Next day went in a blur, and it really didn't sink in till the time I took the autorickshaw for the final boarding point of the tour-bus. It suddenly struck me that I knew no one, and what if everyone else knew rest of the people? What if some emergency happened, and I find it difficult to deal with? Post the trip, I realized that my fears were totally uncalled for. I met one of the friendliest bunch of people travelling from six other countries.
Ten days after this trip, I took a trip to Spiti valley, with another group of strangers. I cherish those fellow-travelers till date. There are no friends like the ones you make while you are travelling. There never will be.
And from there on, there was no looking back. From celebrating Holi where it is done most beautifully, to experiencing off-beat festivals of the rural India and everything between the two. It started a way of life that I hope lasts me forever. Whether it is about experiencing food, culture or people, travel opens a whole new world to anyone who is willing to see.
Here is are a few points that I deem necessary to share for anyone who is trying to make plans, gather courage and is stuck in what I fondly call, 'phase zero of travelling'.
Travelling solo is not a jump from family activity to picking up your bag one fine day and disappearing. Let no one tell you that. Like everything else, it is a gradual process.
A three-days-weekend trip, a month long slow-travel, being on roads for a year or more. All are good. It is all about what you are comfortable with; there are no hard and fast rules. There are many companies that have packages for holidays for singles. You may consider them, to begin with. Travel with an open mind. Be open to custom, experience, food and people.
For your first solo trip, you might want to go to an old favourite city/town, or you might want to explore a totally new city. Both are fine. There is no right or wrong to this, as there are no rules.
When in doubt, ask.
Leave behind your 'everyone-out-there-is-a-fool' attitude at home. Like every assumption, it gets in the way of learning. The minute you leave behind the safe confines of your home, you also need to leave behind your presumptions.
Learn to read the map. It helps a lot in making effective plans. Get a paper-map and not the digital one, if the latter is dependent on connectivity from your service provider. It tends to ditch you just when you need it the most.
It might not be all that rosy and you are likely to miss your family/friends, especially if you are not too used to enjoying your own company. It is a part of the process, and a not-so-rosy side of solo-holidays that is rarely talked about.
This one is for my Indian friends, largely. A good number of people I know are waiting to get married to start travelling. Of the lot, majority happen to be women. It might not be a great idea. Why? Because travelling by yourself and travelling with your partner are two extremely different experiences.
There is a difference between tomfoolery and courage.

Know the difference

. With a few mistakes, you'll learn it soon enough.
No one will tell you 'when' to do it. It is a very gradual and organic process, wherein, one day you'll feel you are ready to see the world and your fears will hide behind your aspirations. They WILL be there though, trying to interrupt your thoughts and plans every now and then. It is up to you how you want to address them.
You can never be prepared enough. There will never be a time when the butterflies in your tummy go completely silent. In fact, very soon you'll realize that those butterflies are the very reason one travels for.
Let ABSOLUTELY NO ONE tell you that it is not your cup of tea. Not if you are a man. NOT if you are a woman. If I can, anyone can.
I am not saying that no harm can happen to you. All I am saying is, after any trip you'll never be the same person that you were before it. For a positive transformation, all I can say is- listen to your gut-feel. There isn't a better guiding light when you are out on the roads by yourself. There will be times when something within you will stop you from trusting someone, and during other times, you might easily want to trust a totally random stranger. Just listen to that voice within you. And regard it.
If you do not like something, a polite but firm 'no' is a reply enough. Sneering and ridiculing helps no one.

Travel is one of the most gamified ways of getting over your fears

. Being a solo traveller impacts your risk-taking abilities in all other spheres too.
If you are a newbie and would like to know which are the websites that bloggers/travellers use to plan their trip in India, here are some:
Stay : TripAdvisor & Couchsurfing
Experience & Travel: Indiamike & BMCTouring
Food: Various blogs/ recommendations from friends
Keep your family informed of your travel-plans and whereabouts. Your idea of fun should not be their reason for sleepless nights.
Consider investing in a membership for YHAI (Youth Hostel Association of India). It has numerous benefits. Here is the link for application process.
It is never 'too early' or 'too late' in life to travel. If you can, you should.
Lastly, learn to enjoy without technology/gadget overdose. It is called #UnpluggedTavelling.
I hope these pointers help you take your first few steps to begin your journey towards travelling on your own. If you have suggestions to add, please feel free to leave comments. Have a safe trip!
P.S.: I don't know for how long you have been following A Borrowed Backpack, but now you do know how it was born.