Years ago, my father got transferred to Gandhidham for one of his postings. Back then, we were settled in a remote town in Chattisgarh, and vaguely knew that the said place happened to be in Gujarat. To put things into perspective, here is a map explaining the location of the state, with respect to the Indian map.
The area marked in blue ink is the state called 'Gujarat', and the dot-mark is placed at approximately what should be 'Gandhidham'.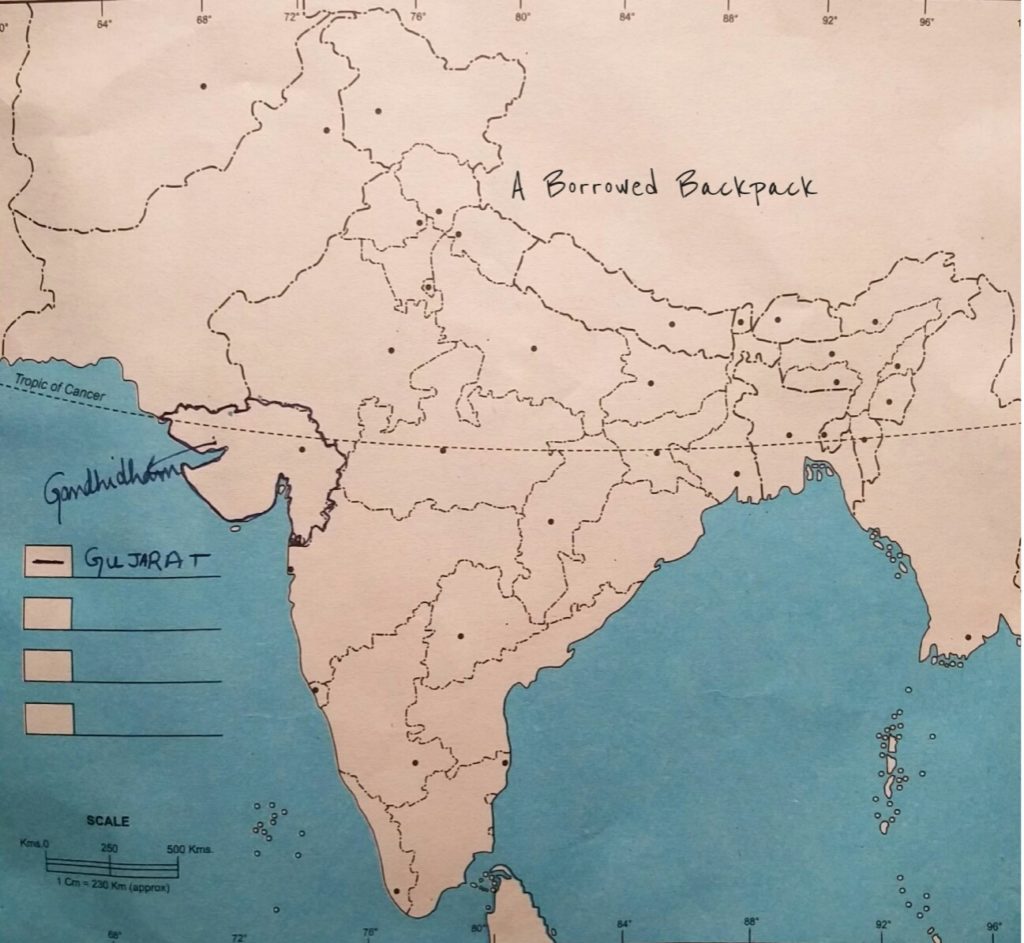 Gujarat, the land of sweet food.
My father, a diabetic for last 25 years.
But as they say, the show must go on.
We moved to Kutch, and during winter-breaks, a newer place became 'home' to come back to.
In the process of settling down, we sent out a word that we were in need of a part time domestic help. Soon the word got around, and out of several women who came looking for work, we hired one.
She was to cook for us twice a day. My father's only instruction to her after the first meal from her was, "do NOT put sugar in anything from the main course". She nodded her head in affirmation every time she was told this. Things would go fine for a couple of meals, before becoming an all-encompassing, palatably confusing, 'sweet deal'; sweet kadhi, sweet 'daal' and/or sweet vegetables'.
After this, came the question that most of the other states wonder about Gujarat; why is Gujarati food sweet, or why do Gujarati add sugar to their food?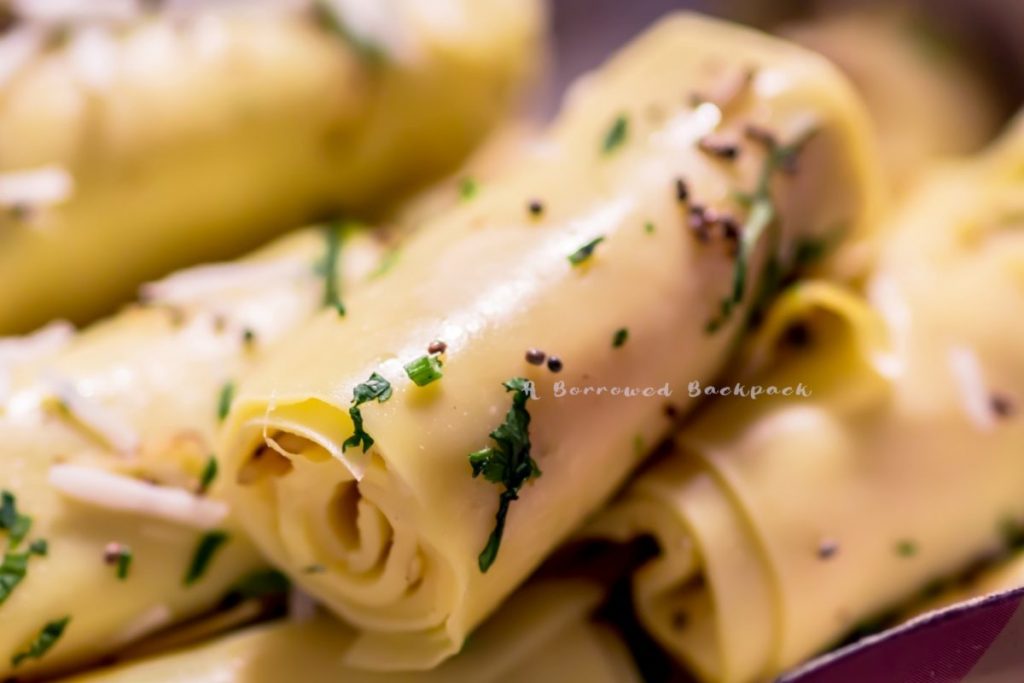 I have taken after my father, and I dislike most of the sweet food.
'Home' is rarely a place; it is a feeling, few people and some specific kind of food. By the end of my first week of being back from college, I had ruefully eaten several combinations of sweet main-course; spicy-sweet, tangy-sweet, chilly-sweet, sour-sweet, sweet-sweet, salty-sweet. You name it, and I had had it. Half of the experience of returning home during college -break was ruined just because of this, leaving me horrified, meal-after-meal. Our protests fell on deaf ears, and sugar continued to be an integral part of our lunches and dinners.
One afternoon, I cornered the cook and got talking, to understand what was so tough for her to comprehend and follow.
"It is difficult for me to not put sugar or jaggery."
"Why?"
"Madam, it is 'automatic'; like you would put salt."
I dug deeper to grasp the root cause of the 'problem'.
"We Gujarati(s) put sugar in our food to nullify the effect of 'khaara paani' (salty water) that the region has. This part of the country is largely a dry, coastal desert." said our neighbor. 'Coastal' and 'desert' in one sentence was new for me. "But not all things are sweet. Thepla, fafda, dal-wada, khichu, sev-khamani, sev-tamatar are not sweet and can be had by a diabetic", she explained further.
Since the region has limited cultivation of green vegetable (while Gujarat is largely a vegetarian state), most of the dishes find extensive use of gram-flour (dhokla, wada, pakoda, khamman, khandvi), dairy product (kadhi, chaach, doodhpak to name a few). Many of these items can last for several days.
As it happens with people, food and places, we fall in love inspite of them; we grew to like 'kutchi'-cuisine. Gradually, our evening-walks turned into a reason to go for 'dabeli', kutchi version of 'pao-bhaji', a kind of 'jhaal-moori', but never dhokla. Unlike other states, 'dhokla' is strictly a breakfast item in the state.
The other theory that came my way was- the combination of salt and sugar helps in keeping one hydrated in the hot climate of Gujarat. How much of this is true, remains to be verified. That said, inspite of our resistance, Gujarati food grew on us and how. So much so, that I would happily book few cheap tickets to some of these 'foodie's paradise' states, as soon as Indigo or Jet Airways announce their next flight-ticket sale!
P.S.: If you are a diabetic, and are looking for non-sweet items, here is the list of food-items that do not contain sugar: Thepla, fafda, dal-wada, khichu, sev-khamani, sev-tamatar, some daal(s).