This post is for the Indian solo traveler to Bhutan, to ease the discomfiture and apprehension that come with being on your own. Please read the following points carefully for better clarity.
Are Indian Solo Travelers Allowed To Visit Bhutan?
Yes, Indian solo traveler to Bhutan are allowed and welcome, but please bear in mind that tourism in Bhutan is designed for group travel. You would need to be fairly ingenious to keep it within a budget, in case you plan to do it alone, and on a shoestring budget.
Bhutan and budget travel don't exactly go hand in hand.
If travelling in a group is an option for you, then remember, four is the magic number. Local taxis, hotel-rooms, food, travel between cities, everything works out cheaper if there are four of you. From the fifth person onward, you need another taxi everywhere. No if(s) and but(s) here. With this, the whole budget-math goes for a toss.
Also, read this post right till absolutely the last word; it has edits and updates.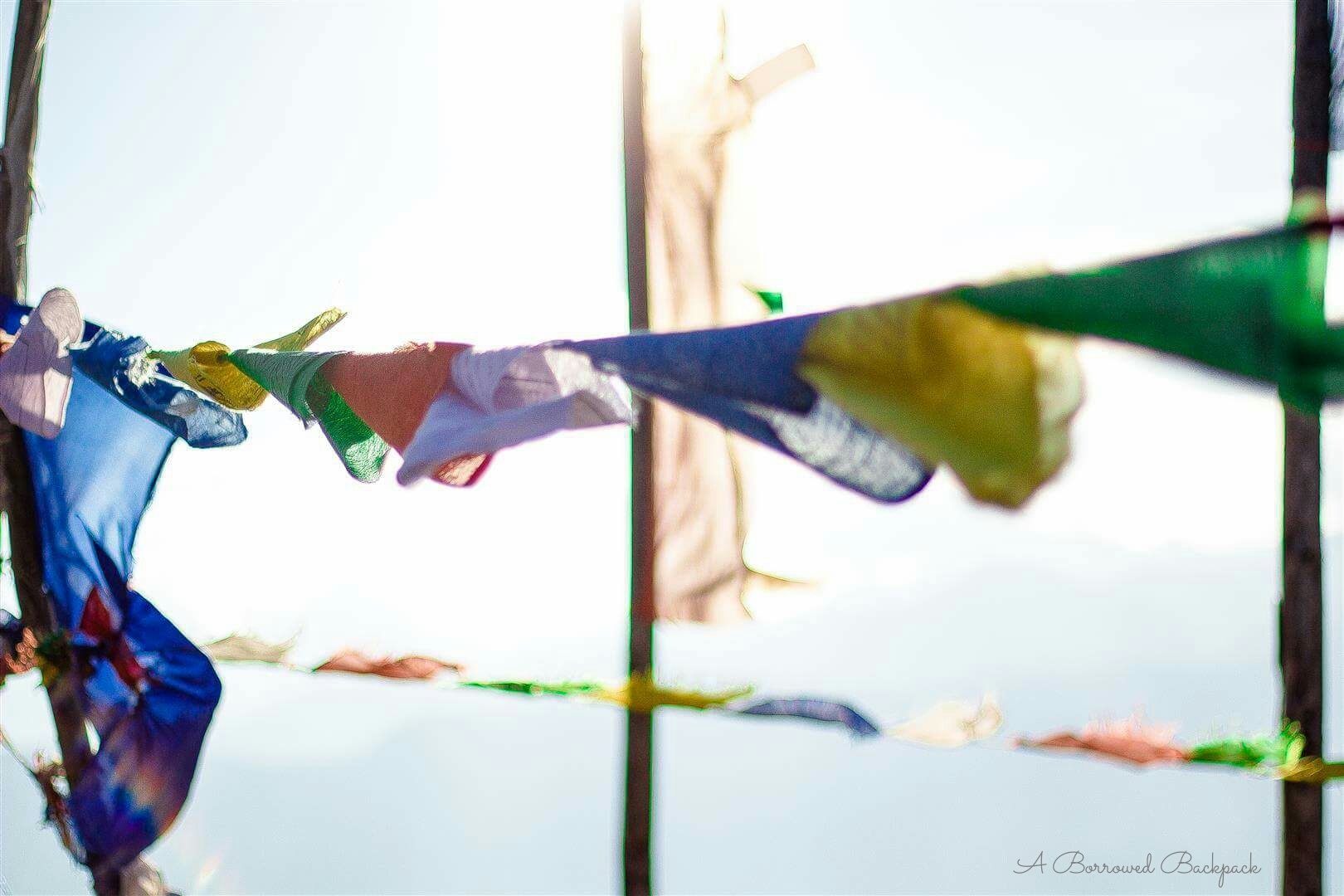 Bhutan: Bhutan has two parts. The touristy Thimphu Bhutan, and the non-touristy Samdrup Jongkhar Bhutan. At places, you might be expected to clarify which of the two you intended to visit.
Is Bhutan safe for female solo travellers?
Bhutan is very safe for female solo travellers— I can confirm this as a woman myself. \
You could be a single, slightly tipsy girl, loafing around on the dead streets of Paro at 11:00 pm, and no one would bat an eyelid. We have a lot to learn from this pea-sized nation in that respect.
"Solo traveller": Travellers from no other country except for India, Bangladesh and Maldives can travel to Bhutan 'solo' in the true sense of the word.
Why?
Because if a traveller does not belong to any of the three aforementioned countries, he or she has to hire a local guide from Bhutan and follow a pre-planned itinerary, with a compulsory daily expenditure of $250. No solo, open-ended loafing around within Bhutan, unless you are invited by a local organization for an assignment.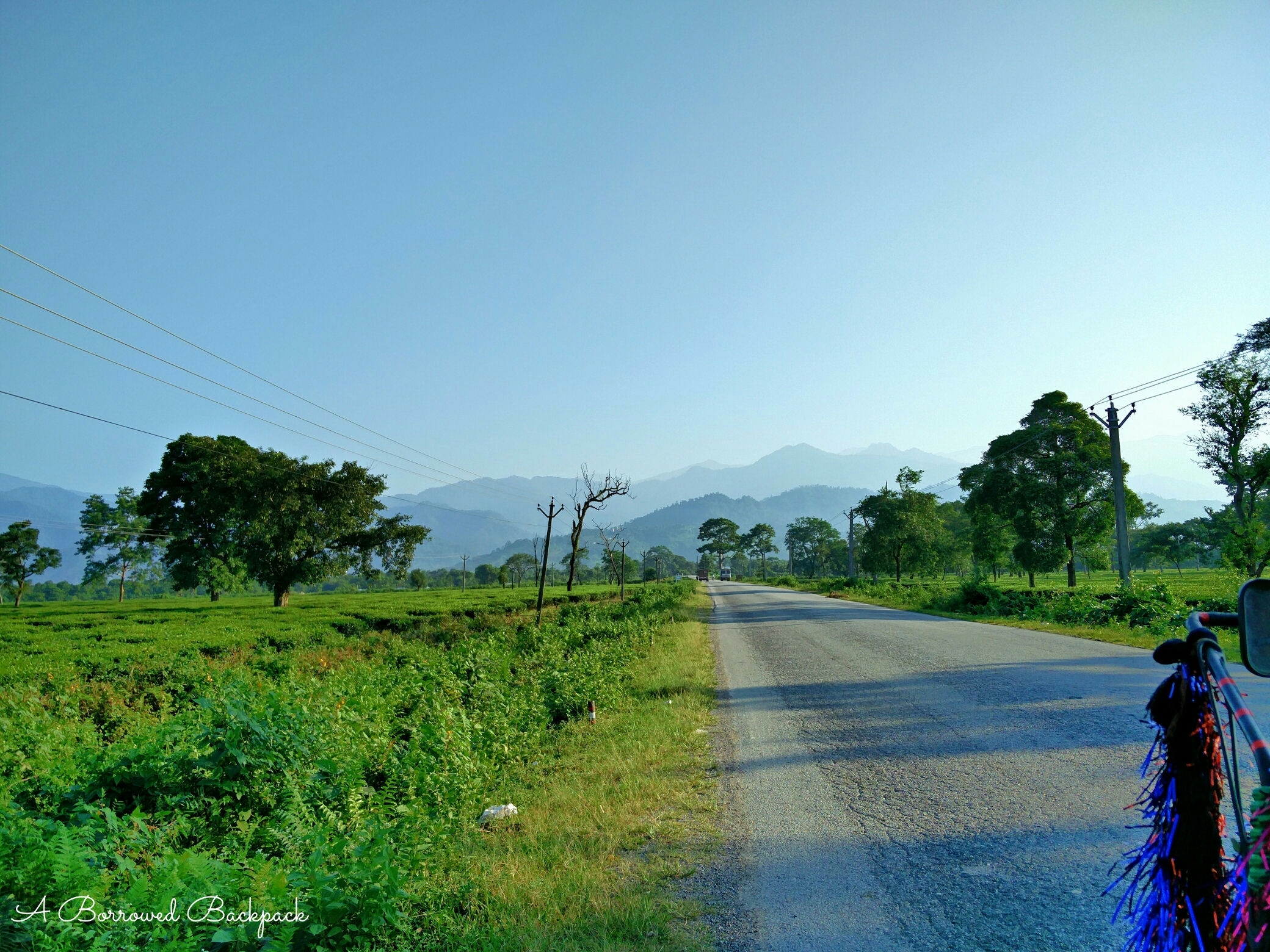 Also, if you've heard that solo travellers are not permitted in Bhutan, here is the clarification on it: Solo male travelers from India used to be not allowed (however, I know quite a few who have been to Bhutan by themselves).
Bhutan has no problem, whatsoever, with solo female travellers from India. The only thing the officials try to assess is if the lady/girl in question would be able to keep herself safe.
A word about the solo male travellers: Please read the post-script at the bottom of the article. It is titled Édit 3′.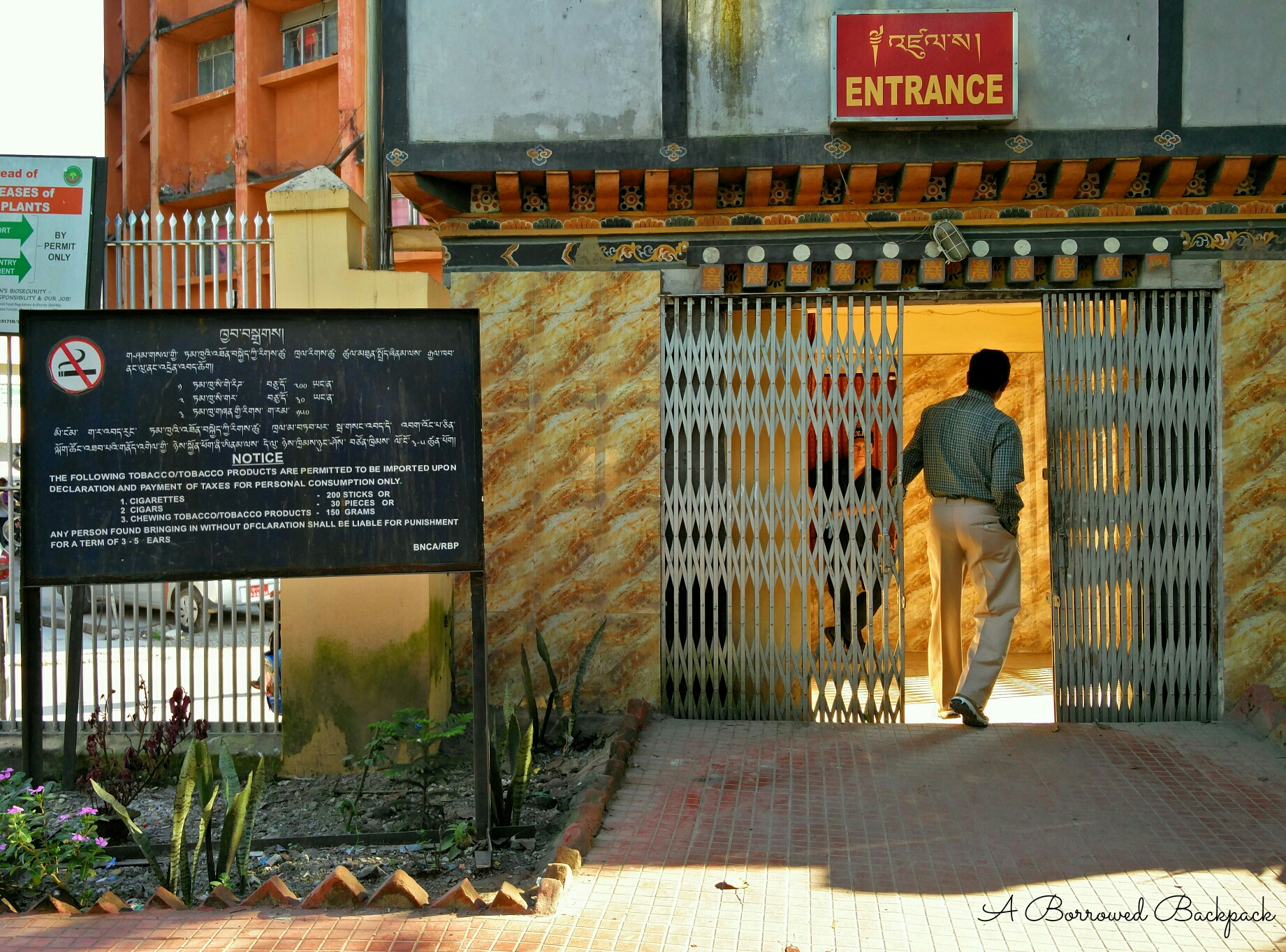 Bhutan Entry-permit Offices for Indians:  How-so-ever you plan to go, please remember that absolutely no fee is charged by Royal Government of Bhutan for issuing the permit. Let no one con you stating otherwise.
You have two options to enter Bhutan:
a) By air: You can take Druk Airways and Bhutan Airlines flights for Paro (the ONLY international airport Bhutan has, is in Paro) from Delhi, Gaya, Mumbai, Guwahati, Kolkata, and Bagdogra (Siliguri). NO OTHER airline lands in Bhutan. Why? Because Paro airport is world's one of the top ten toughest airports to land a flight on. You MUST take up this experience, in case you can afford and love adventure, now that you know. I did not know of this precious fact when I was planning my trip.
Please remember to mention your nationality as SAARC while filling the form, if you are an Indian traveling to Bhutan.
You can apply for the permit on arrival, or from Consulate in Kolkata.
It is TOTALLY safe to take a flight to Bhutan.
b) Over lands: At the Phuentsholing office, permits are issued for Paro and Thimphu. Anything beyond that (Haa valley, Punakha, Samdrup Jongkhar Bhutan etc) will need a permit from the Thimphu office.
To enter Bhutan, a permit can be requested from any of these offices:
1) In India, it is in Kolkata. The permit is issued by the office of Royal Bhutan Consulate. The office operates from 9:00am-5:00pm  6:00am- 8:00pm (as per the new timings of the office on the Bhutan government website), but the documents are accepted till 12:00 noon.
2) In Bhutan, on Indo-Bhutan border: First things first, if you are looking to enter Bhutan over-lands, try to reach the permit office at Phuentsholling at 6:00am. To roam around in Phuentsholing, you do not need any permit for the first 5kilometers from the entry-point.
The office is roughly at a distance of 200mtrs from the main gate, on the right hand side (please keep the half-an-hour time difference in mind when you plan your day; Bhutan is ahead of India by half-an-hour).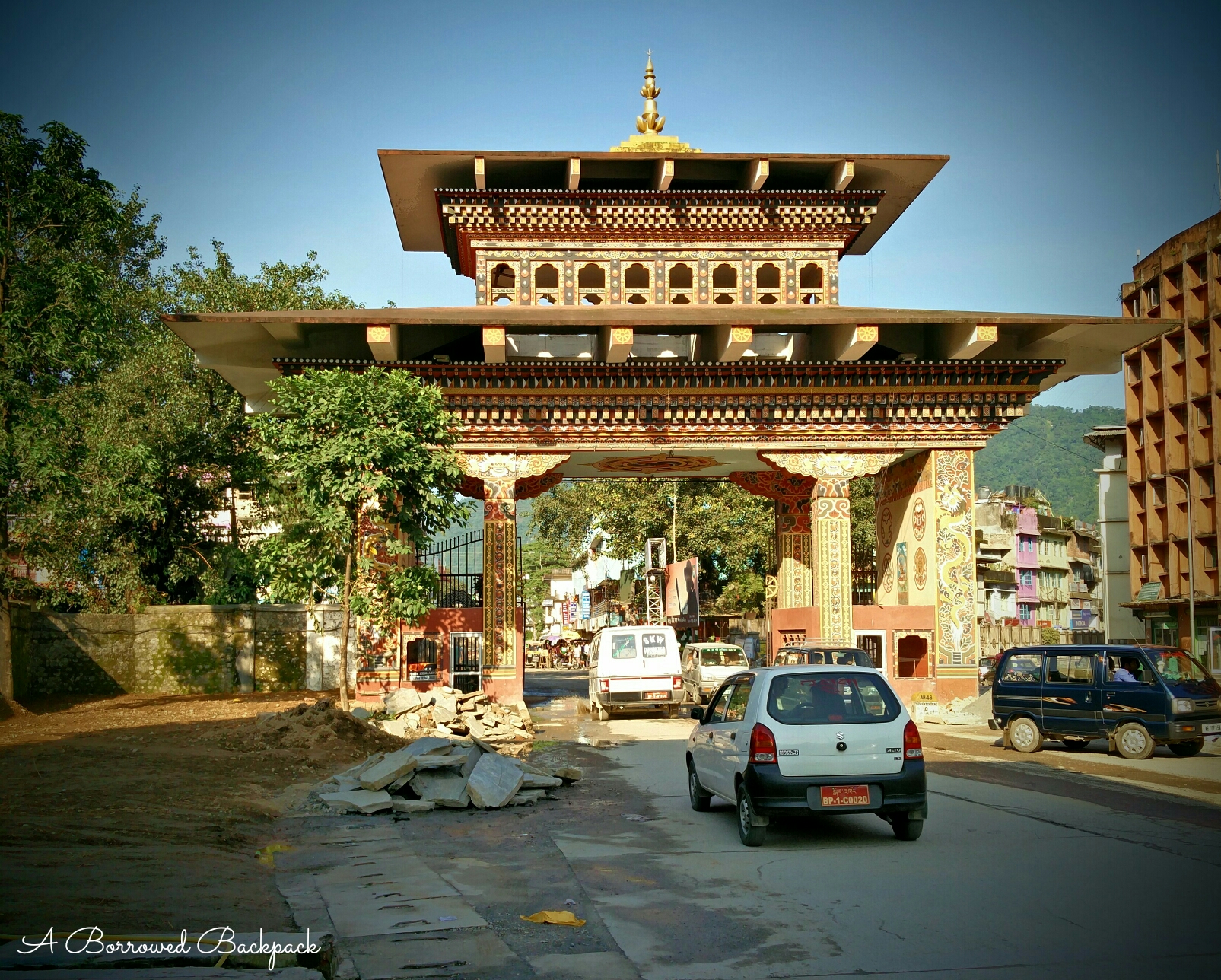 The Border: India and Bhutan are divided by a friendly and permeable border. Phuentsholling is the Bhutan side of the border-town, while Jaigaon is the Indian side. The stark difference in both towns makes it worth the experience.
What are the documents needed by Indian travellers for entry permit to Bhutan?
The Permit: These are the documents needed:
a) 1 passport size photograph
b) One of these documents, listed in the order of preference:
Indian Passport (with at least 6 month of validity remaining) OR
Indian voter identification card. [Please check the edits at the bottom of the post. This rule will be updated w.e.f 1st January 2019.]
The process is breezy, more so if you have all the documents ready.
What is the process for a Indian solo traveller to obtain an entry permit to Bhutan?
Process:
The following process takes place, once you are at the permit office:
1) You are handed out a form to fill with your details, and some information about your intended travel plans.
2) The form has a column where you will be asked to state which hotels do you intend to be staying at during the course of your trip. Since I had not planned my stay-option in Paro and had a host in Thimphu, I had left it blank. The official accepting the form suggested that I write 'any hotel' instead of leaving it blank.
3) After going through my form, and figuring out that I am going to be on my own, the officer in question pondered over my form a great deal. He had another official sitting with him, who observed me while I answered questions by main officer.
Key-tip? Whatever they ask, answer with honesty. You might be doing this five times a year, but they do it for their living, and day in and day out. Lying will only delay the process, or, you might be denied entry too.
4) The main aspect that the officials want to understand (more so, if you are a lady) is, why are you travelling unaccompanied (a dilemma I often encounter). Don't get them wrong; they want you safe. In my case, being a travel-blogger helped. (In case you need details, I have posted the conversation between me and the officer, as a post-script at the bottom.)
Pro-tip: Try and be the first one they deal with when they begin their day. This way, you are less likely to bear the brunt of someone else's mistakes.
5) After your form is stamped, you are asked to go to another room, where they electronically take your photograph and thumb/finger impressions. After which, you are requested to wait for ten minutes.
6) Ten minutes later, you are handed a permit with all your details and terms and conditions for the trip, on a single piece of paper. You have to go back to the main office (mentioned in point no 3), and get it signed.
I entered the permit office at 9:00 am and was out of it by 9:35 am. It is a very breezy process.
Permit: Keep this permit with you at all times; it is valid for 7 days. You would not need it within city-limits, but inter-city, you will have to get down at several check-posts and get this stamped. Pack it in your day-pack, instead of the main luggage. On the last day, on your way back, you will be expected to surrender this permit at the last checkpost in your trip (in my case, it was before entering Phuentsholing).
Telecommunication: Switch off your Indian phone as soon as you step on the Bhutan side of the gate. It costs exorbitant international roaming rates (Rs.70/min) to say "hello baby, guess where am I??!" to your Significant Other back home. Be wiser, take Tashi sim card once you get through the permit process.
Getting a Tashi sim card is very easy and works out really inexpensive; costs about Rs.100 for the sim card, and an additional Rs.100 for recharge. (call charges to India: Rs.5/min).
Documents needed for Tashi sim card: A photograph, a copy of your passport/voter-id card. It takes less than 15 mins and you have a local number, which comes very handy (giving it to taxi drivers, co-ordinating with your hotel).
Stay: In case you have to spend the night at the border, my advice would be that you stay on the Bhutan side of the border. It is relatively cleaner and safer, but it is slightly expensive as compared to Jaigaon, which has very limited options.
On my way back, I stayed at Hotel Sinchula; it is basic, safe and clean, but slightly over-priced. If you are a budget-traveller, then book Hotel Thuenpa Puenzhi or Legphel Hotel right away. Hotel Druk is another option, but before you enter Bhutan, you MUST have a booking as getting stranded in Phoentsholling is the worst!
Also, whichever property you book, don't forget to check out the pricing for this one. What do the folks at OYO smoke on, is beyond me!
Pro-tip: Have a morning breakfast of home-like 'paranthas' at Hotel Sinchula, if you are fond of them. Also, post-dinner, hop across to the India side and have a sweet called 'malai chaap' at Sheetal Sweets; came as a recommendation from my local hosts, and I couldn't thank them enough. 🙂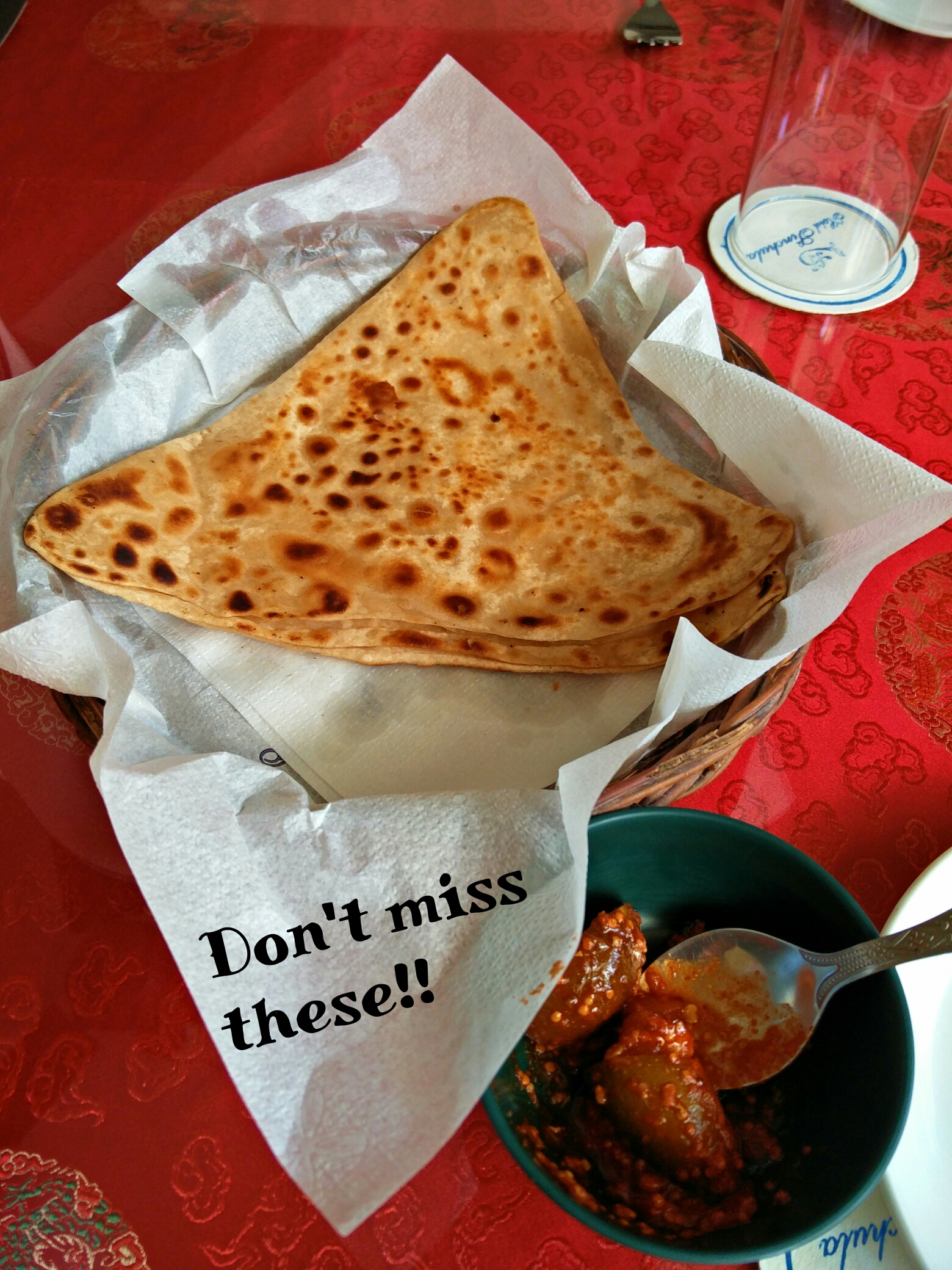 Currency: While India has Rupee, Bhutan has Ngultrum. Both the border towns, Phuentsholing and Jaigaon, accept both the currencies and both are pegged equal to each other.
It is perfectly acceptable when you do not have one of them and are paying in the other, but the moment you will look forward to converting all your currency back to Rupee post your trip, it suddenly won't be equal anymore.
This happened to me. I was left with Nu.2000, which, in theory was equal to Rs.2000, but no one was willing to give more than Rs.1600-1700 in exchange.  (pro-tip: convert rationally)
I ended up buying Bhutanese liquor for the amount, instead of losing money in exchange.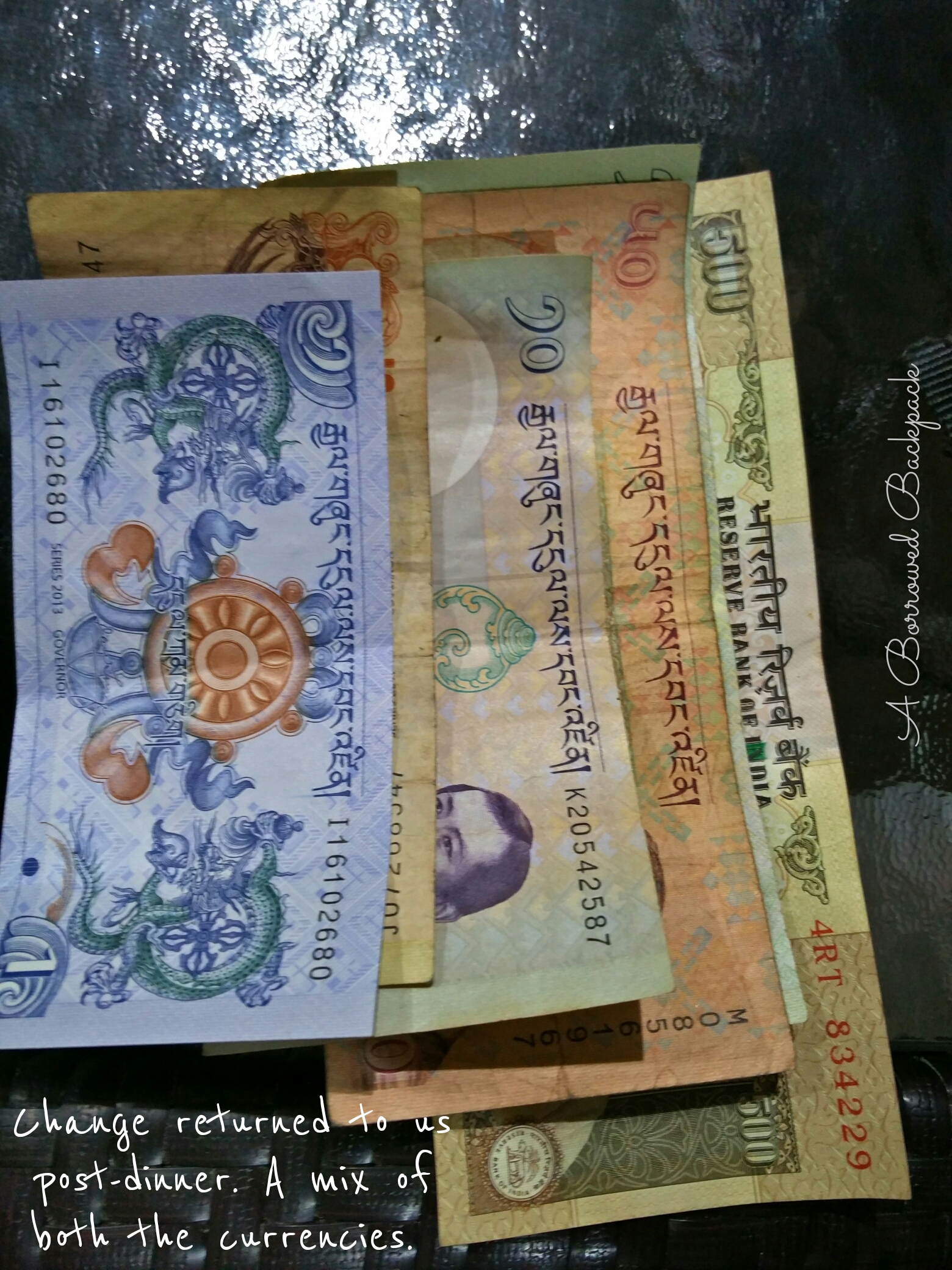 About The Border-Towns And Entry-Exit: Overlands, entry is possible only from Phuentsholing-Jaigaon border. However, you can exit Bhutan from Samdrup Jongkhar Bhutan border (you cannot enter from the latter though).
No Smoking: Not more than 200 cigarettes can be carried into the country. It is illegal to sell/buy cigarettes in Bhutan, but you can smoke some, thanks to the 'the curious case of buddhism'.
Travel & Hitchhiking: Bhutan is one of the best countries to share rides and hitchhike,  in case you know how to do it.  I shared my ride to almost everywhere, thereby keeping myself within budget.
ATM and Cash withdrawal: India side of the border has quite a few ATMs and I suggest that you withdraw the money you need, from the Indian side itself.
Inform your bank about your 'international' trip, and that you will be using your account from foreign locations. Check with your bank if your ATM debit/credit card would work in Bhutan.
State Bank of India card does not work in Bhutan.Read the last line here:


Self-drive: You can drive your Indian vehicle with your Indian driving-licence, the permit for which is easily obtainable in Phuentsholing, against all the documents pertaining to the vehicle.
Please bear in mind, you can NOT drive a Bhutanese vehicle with the Indian driving licence. You might also want to start practicing honking-less driving, as in my seven days of stay in Bhutan, I heard only one vehicle honking in Paro.
How long can an Indian Traveller stay in Bhutan?
Validity of Permit: Phuentsholing office issues a permit for 7 days, for Thimphu and Paro. In case you wish to extend your permit time-wise (more than 7 days), or geographically (add more places), both can be done from the permit office at Norzim Lam, in Thimphu.
Photography in Bhutan: The general rule of thumb is:
a) if you have to remove your footwear to enter a place, it is safe to assume that photography is not permitted. There might be a few exceptions here and there, but it is better to be on the right side of the cultural practice than err and be sorry a pest.
b) Take permission before you click anyone.
c) Do NOT click the members of the royal family.
Happy travels to the 'land of thunder dragons'!
Tip: In case you have Tiger's Nest, or Taktsang Monastery in your itinerary, you must read this post.
Edit 1:

 
As per the latest update from Jaigaon- Phuentsholling border, the office issues permits from Monday -Friday only. The entry–permit office remains closed over the weekends now. Please plan your trip accordingly. It is suggested that Mondays are to be avoided because of excessive rush.
Edit 2:
As per the latest rule, you MUST have a hotel reservation to obtain an entry permit.
Edit 3: 
Solo Indian male travellers to Bhutan DO NOT face any difficulty in obtaining the permit. It's a myth.
Edit 4:



From 1st January 2019, it will be mandatory for Indians to carry either their voter id card, or their passport to be able to enter Bhutan. Here is the link verifying this information. Bhutan govt will no longer issue identification certificates in case you don't have the relevant papers. Also, minors need an original birth certificate for the issuance of a permit.

Here is one pro-tip regarding hotels:
In case you are not sure about your stay, book a hotel through Booking.com. When you reach the destination and find a better deal, you can cancel like I have done a few times. The site does not charge any cancellation fee.
Here are budget hotels in Paro and Thimphu that you can consider booking right away:

Thimphu:
Khamsum Inn (sometimes there are good deals on this.)

Paro:
Hotel Dragon
Ama's Village Lodge (Very good property, and worth the money!)
Related Posts:
Books:
The History Of Bhutan
Bhutan: A Trekker's Guide
Married to Bhutan: How One Woman Got Lost, Said "I Do", And Found Bliss
---
P.S. This is how my conversation with the permit officer went:
Permit Officer (after skimming over the details on the form): "You are travelling alone??!"
Me: "Yes."
Looks at the other officer sitting next to him, then stares at the form long and hard.
Officer (in a very matter-of-grave-concern tone): "Why are you traveling alone?"
Me: "I travel alone everywhere."
Officer: "Why?"
Me: *What 'why?' He can't be for real!!* "because I want to see the world."
Officer: "Alone?"
Me: *Can't believe this is happening to me; already rethinking the whole deal* "Yes."
Officer: "Are you married?" (Did not get the intent behind this question.)
Me: "No."
Dead, horrid silence for 30 seconds where we all are looking at each other in disbelief.
Officer: "See, the thing is, we want you to be safe"
Me: *Is he kidding me? If I can't be safe in Bhutan, where else would I be so?* "I understand."
Total silence
Me: "I know how to stay safe; I am a travel blogger."
Officer: "Ohh you are??!!"
Me: "Yes."
Signs immediately, but looks on with fatherly concern as I leave his office. It is a kind of look that I am not going to forget for a long, long time to come.