Before I Tell You About The Best Places To Eat In Haldwani, Kathgodam, and Mukteshwar…
I am aware of the fact that there can only be one 'the best place', but you will understand my dilemma once you step out to eat, 'hence best places'. The idea behind this post is to make a list of the best places to eat in Haldwani, Kathgodam & Mukteshwar.
This is the story of a 'Sindhi' sounding town called 'Haldwani'. Together with its neighbor Kathgodam, these foot-hill towns have been an important part of my formative years. Both the towns serve as the gateway for the Kumoun region of Himalayas and were frequented by us as a family for our weekend getaways from Bareilly.
Writing about Haldwani/Kathgodam is like trying to describe my home to you. I can tell you where the walls and corners are, but it will be quite an uphill task for me to do justice to its sentimental value.
Also, a shout-out to my partner-in-crime, Meetu Arya. For the last twenty years, we have been following our noses to all the best places to eat in Haldwani. I hope, you find our experiences and efforts worthy of a read.
Where is Haldwani?
Haldwani is the foothill town of the Kumoun region. You can learn more about Haldwani here.
Where to eat in Haldwani?
Chhatwal's Chicken Point, Haldwani
This place has been my favorite for almost a decade now. Back then, Chhatwal's used to be a nondescript takeaway on the badly lit Bareilly-Nainital highway, dishing out mindblowing starters.  This was also the time when Kathogodam and Haldwani had a small, almost-deserted patch separating the two towns (??!) from each other. Now, both the towns are seamless like lovers intertwined passionately; one doesn't get to know where one ends and the other begins. And they form each other, in parts.

This time, however, I was surprised at how things have changed. The good thing is, it is no longer a takeaway joint only. It has provision for outdoor seating AND had quite a few groups of girls by themselves bonding over 'tikkas' and 'roomalis' (which speaks volumes about women safety in the town and at this place) when we went. The not-so-good thing? The food used to be better than what I had tasted this time. This being said, it was completely packed on all the occasions I went to it or drove past it.
Recommendation: Chicken Malai Tikka, most of the 'tandoor' items, butter chicken.
Meal for two: Rs. 600
Address: NH 87, Jaganath Colony, Rajpura Basti, Haldwani.
Phone: 098379 66552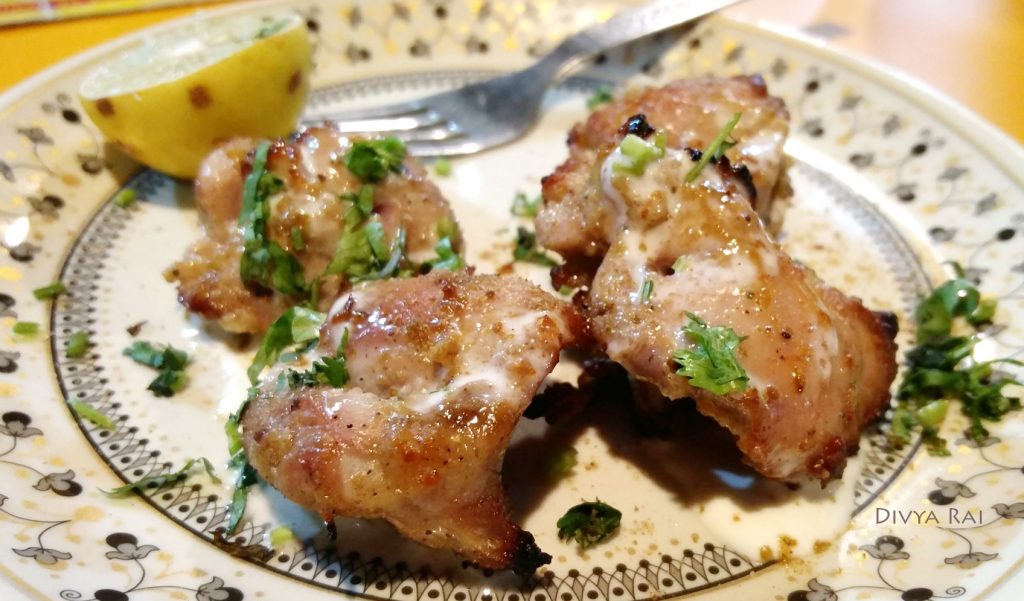 Gulati's Special Chic Inn, Haldwani
Apparently, this (and Shama) is where everyone is going these days. My best guess is that it is a franchise of 'Chawla's Chic Inn' (that word is to be read as 'chicken'; over the years I have understood that some Punjabis go by what they feel about a word or a phrase, and the real meaning can go and take a walk) run by a certain Gulati family. There are two takeaway outlets of 'Gulati's'. I went to the one on Bareilly-Nainital Road. Both outlets are known for non-vegetarian food.
Recommendation: Afghani chicken, mutton seekh kebab, tandoori chicken.
Meal for two: Rs.600
Address: Tikonia Churaha, Haldwani, Uttarakhand 263139
Phone no: 098371 88889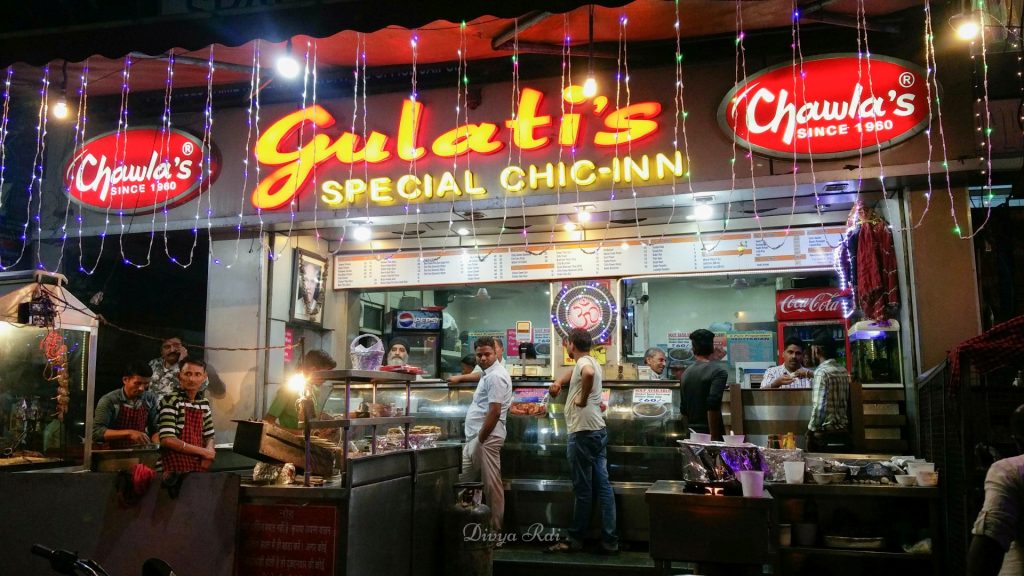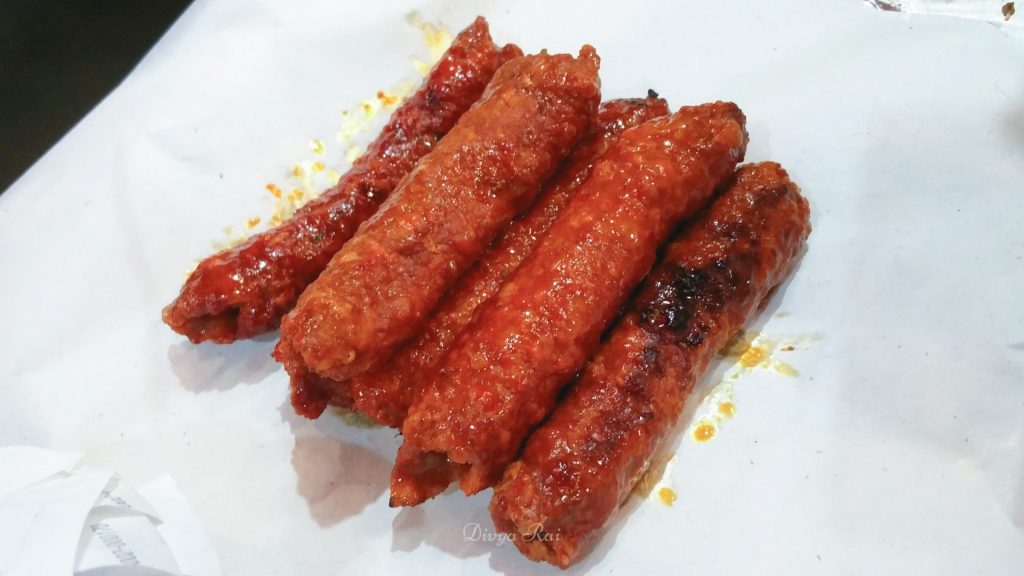 Pots & Stones, Haldwani
A charming little cafe was set up six years ago, and named Pots & Stones. It was barely a few weeks old when I visited it for the first time. Since it came up when Haldwani and Kathgodam had nothing in the 'cafe' format, Pots & Stones turned into an 'it' place very quickly.
It is one of our most frequented restaurants in Haldwani. However, the quality of food here has steadily deteriorated over the years. This is one place which, in spite of its passable quality of food, is always packed on most of the evenings. I wouldn't count it as one of the best places to eat in Haldwani simply because the food could be better.
Recommendation: Shakes, pizza and pasta are above average and good for group-hangouts.
Meal for two: Rs.600
Address: 171/2, NH 87, Vaishali Colony, Thapa Colony, Haldwani, Uttarakhand 263126
Phone no: 05946 222 883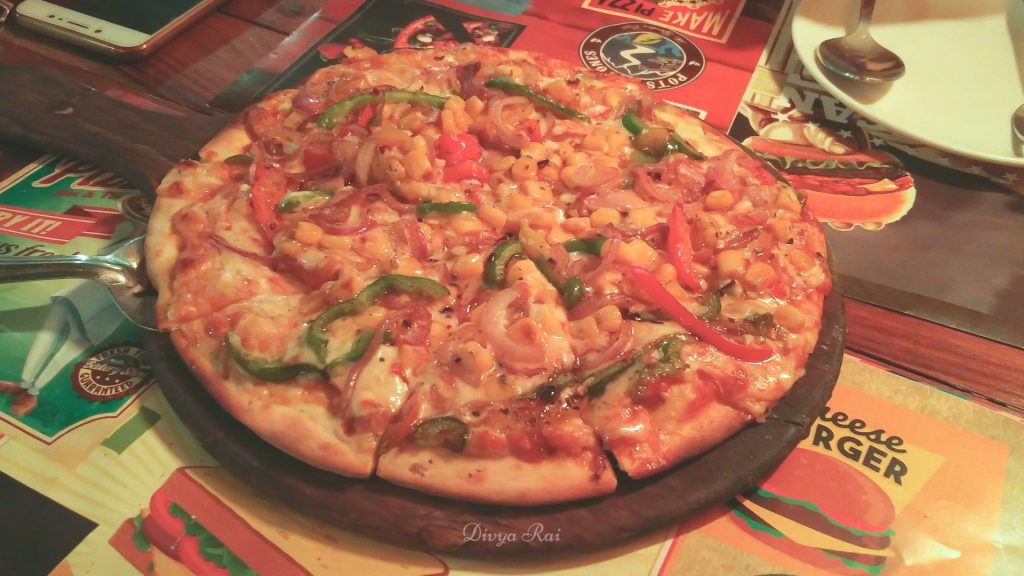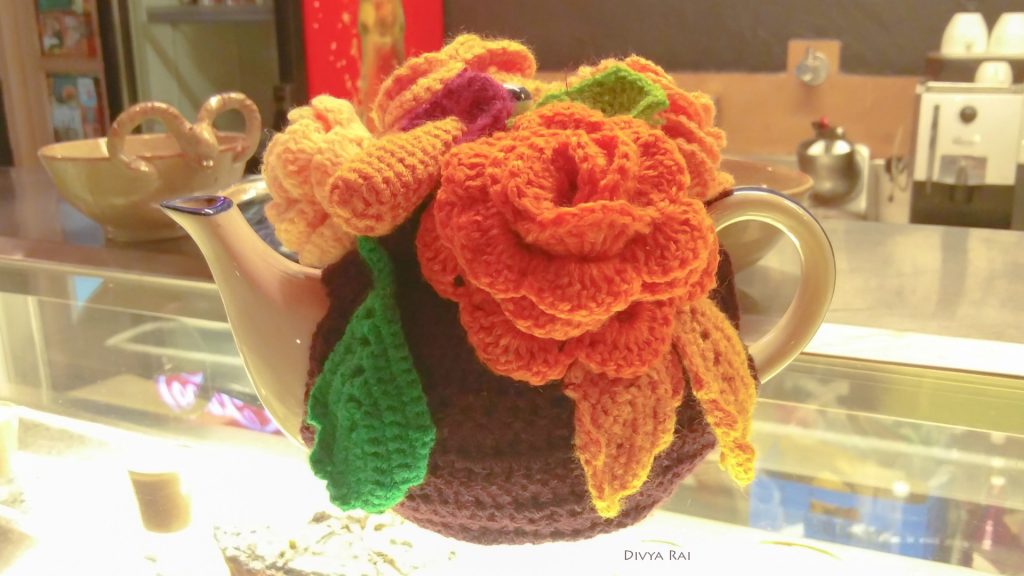 Shama Restaurant, Haldwani
This is apparently one of the best restaurants in Haldwani. Old-timers swear by it. It is a classic example of the Pareto principle; two (or max three) dishes must be responsible for 80% of the business. The fact that it is next to the Bus Station makes it commercially far more successful as compared to all other options in the city.
Recommendation: Chicken Kali Mirch, Butter chicken, Chicken curry
Meal for two: Rs.500
Address: Main Market Road, Near Jain Mandir, Haldwani, Uttarakhand 263139
Phone number:+91-9837401386
Standard's Sweets, Haldwani
One of the oldest shops in Haldwani, Standard's Sweets is your go-to place for everything 'sweet'. It is less likely to be recommended by a fellow traveler (even though it ranks #1 on Tripadvisor), but this is what comes up when you prod a local chap for 'hidden gems'. This could be because it is not located on the easily-approachable Bareilly-Nainital road and is tucked within the folds of the city. Also, before I go ahead with reviewing this one, two disclosures are in order:
I am NOT the right person to be reviewing a sweet shop simply because I do not like sweets AT ALL (barring some; bitter chocolate cake, vanilla tea cake with barely any sugar, rasgulla because I can squeeze out the sweetness). When I am the one who is cooking/baking, I have to make an effort to remember to put 'normal' amount of sugar.
My childhood friend's best friend's family owns this shop. I wish she owned a paani-poori thela instead.
For Standard's Sweets, I suggest that you stick to sweets, or their 'navratri thali' if you happen to be in the city during navratri.
Recommendations: motichoor laddoo, bal-mithai (will explain this next).

Kumoun region is known for its 'bal mithai'. It is made of roasted solidified milk and sugar. It comes in two varieties; one is garnished with white sugar balls and the other is without it. I like the latter. The former is sweeter for obvious reasons.
Meal for two: (Desserts only) Rs.200.
Address: Standard Sweets and Restaurant, Near Hindu Dharmshala, Rampur Road, Haldwani Nainital (Uttarakhand)
Phone no: 05946-220961, 225866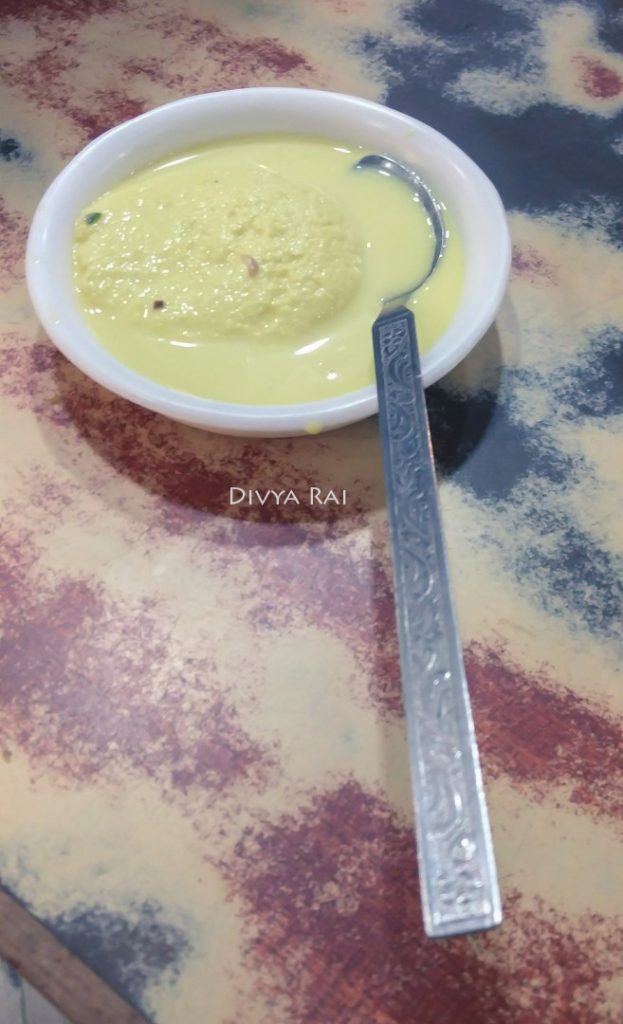 DP's Nanak Sweets, Haldwani 
We go to this one for chaat. Sorry, no picture! Who thinks of taking a picture when they have pani-poori in front of them? This place is one of the famous food places in Haldwani.
Recommendations: Paani poori, aaloo-tikki, dahi-chaat, all are good.
Meal for two: (Snacks) Rs.150
Address: Padmawati Towers, Opp Taxi Stand, Nainital Road, Haldwani- 263139
Phone: 9897046228, 8126188228
Best Places To Eat In Kathgodam
Udupiwala, Kathgodam
Technically a part of Kathgodam, this place is a mystery to me. The food is incredibly passable, yet it enjoys an emotional spot in the hearts of the people in this area. Ask anyone for recommendations, and wait for ten seconds. This is sure to come up. It will come up in spite of its terrible 'sambhar' and 'red chutney' and everything else. The coconut one is fairly ok, and this is what you will have your food with. Chai and filter coffee are good and these are what we make our numerous trips to Udupiwala for. Idli is 'thatte idli', only instead of a plate, it is a 'katori'.

Do not go with high expectations, but DO NOT bad-mouth this place to anyone who belongs to Haldwani. They throng this place in hordes, Udupiwala's is ALWAYS packed. If it is not packed, just take your seat and wait for a while. It is not a restaurant but an emotion for the people of Haldwani, I guess. It is one of those places that have stood the test of time and have witnessed milestones in people's lives; just like the oldest grandfather in the village. Respect the grandfather and keep your mouth shut.
Recommendations: Masala Dosa, Idli, Filter Coffee, Chai, Uthappam. Their 'Vada' is to die for.
Meal for two: Rs.400
Address: Near St.Theresa`s Senior Secondary School, National Highway-87, Rani Bagh, Kathgodam, Haldwani.
Phone no: +(91)-5946-244004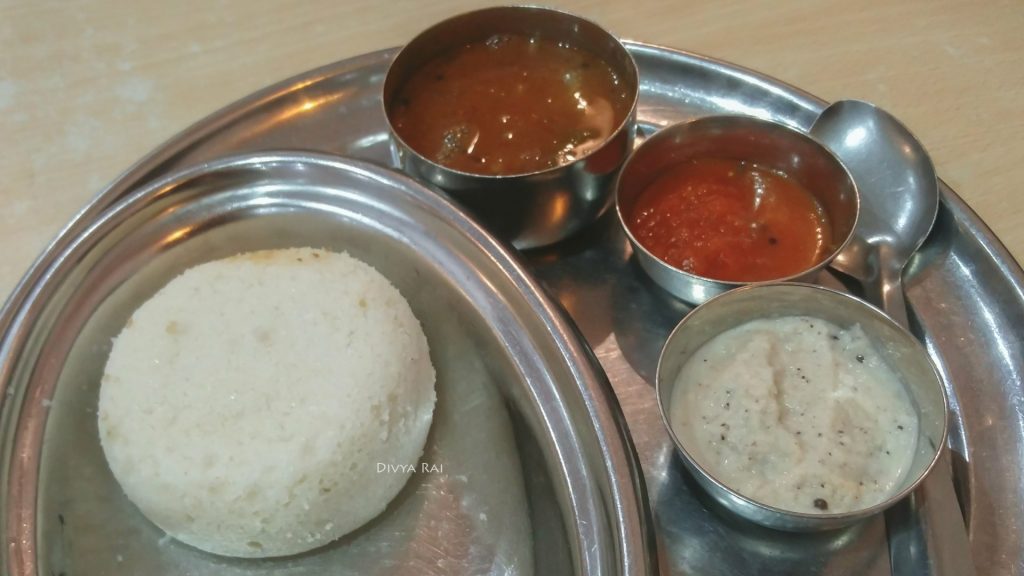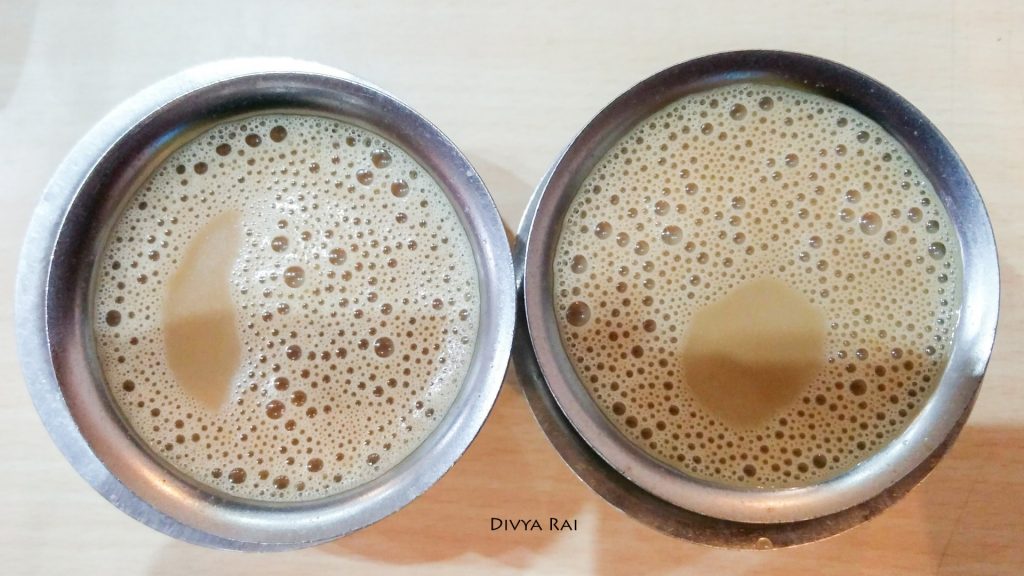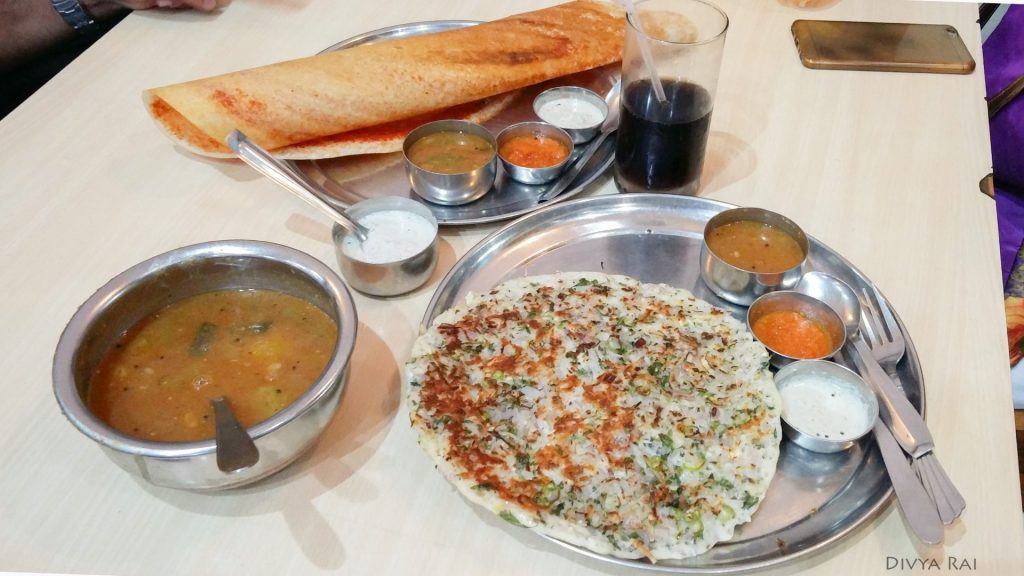 Krazy Kitchen, Haldwani and Kathgodam
KK has two outlets; one in Haldwani and the other in Kathgodam. As far as I know (I might be wrong though), it started off as a restaurant that leaned towards 'Thai' cuisine but later veered off to the Chinese (Chinjabi variety) cuisine as the latter is easily accepted and widely sought after.
Also, Chinjabi= Chinese+Punjabi.
I have tried Thai Green Curry and steamed rice here. Imagine my horror, when this dark green thing was brought to us as TGC, but to my surprise, it tasted OK. I might not forgive them for putting capsicum in it, but I will wing it in as it tasted OK. Mind you, the portion size at Krazy Kitchen is HUGE and I paid Rs. 271 (inclusive of taxes) for both things!
This place is one of the most popular places in Haldwani. The locals frequent it as the Chinese food that they serve is well-received.
Recommendation: Chinese food.
Meal for two: Rs.400.
Address: New, Krazy Kitchen, Old Chunggi, NH-87, Nainital Road, Kathgodam, Haldwani.
Phone No: 9411-12-9090(Kathgodam), 9411-12-8989(Haldwani)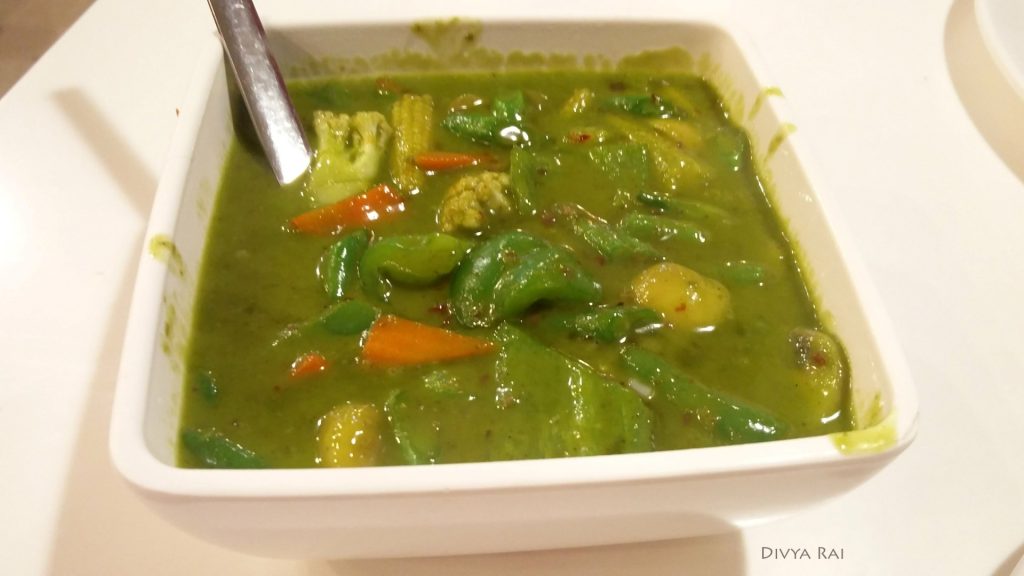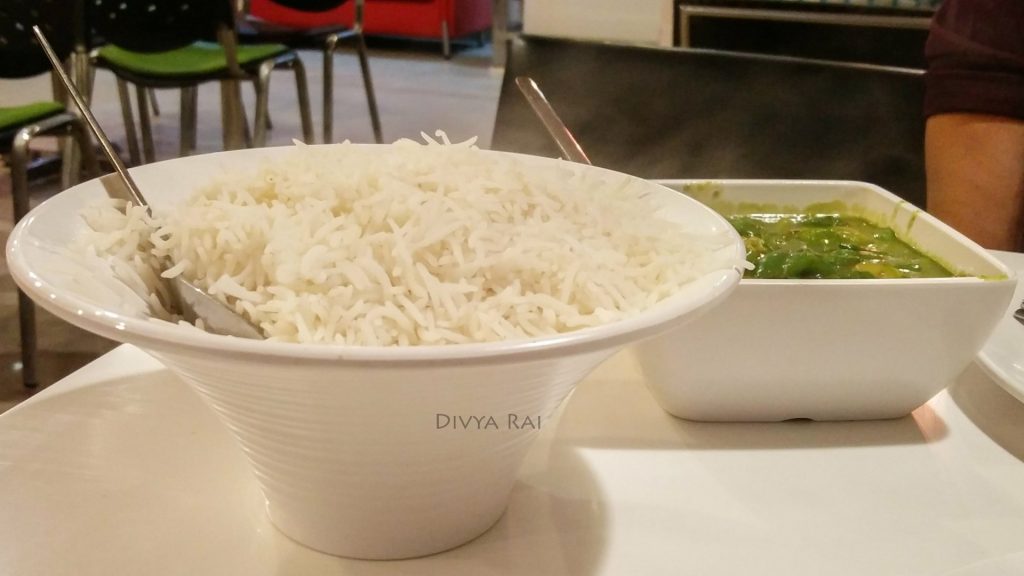 …And Beyond
Now, this part covers an area that is accessible only if you are independently mobile. We go on a TVS Jupiter ( a non-geared scooter) which Meetu owns.
I Heart Café, Mukteshwar
I am not sure if this place is called I heart Himalayas Cafe, or I Heart Café (the FB check-in mentions it as the former, while I hear everyone else refer to it as the latter). It is roughly 32 kilometers from Haldwani and totally worth the ride/drive. [For some reason, this happened to be on a day when I carried my camera with me, so the visuals for this one might be slightly better than those for others, but that does not mean that other places are less significant.]

Recommendation: Mixed sauce pasta (it is heavy and good; I think they use real cheese and not industrial ones and that makes all the difference), Cappuccino, Freddo Cappuccino (slightly above average). We had Paradise pizza too but it was surprisingly mainstream for an artisanal set-up like this (the base was chewy like bread). The Apple-Cinnamon muffin and Choco-chip muffin are where Meetu and I locked horns (sort of). I found it to be TOO sweet, while according to her if someone is visiting a place to have muffins as one of the things, then it is the kind of sweet they are likely to be looking for.
Meal for two: Rs.1300+; this is steep for the area and the portion size. (Running an eatery in the hills comes at a steep cost.)
Address: Mehra Estate, Mehragaon, Bhimtal, Uttarakhand 263136
Phone no: 087624 36640
If you are in this area, you should not miss Te Aroha in Dhanachuli;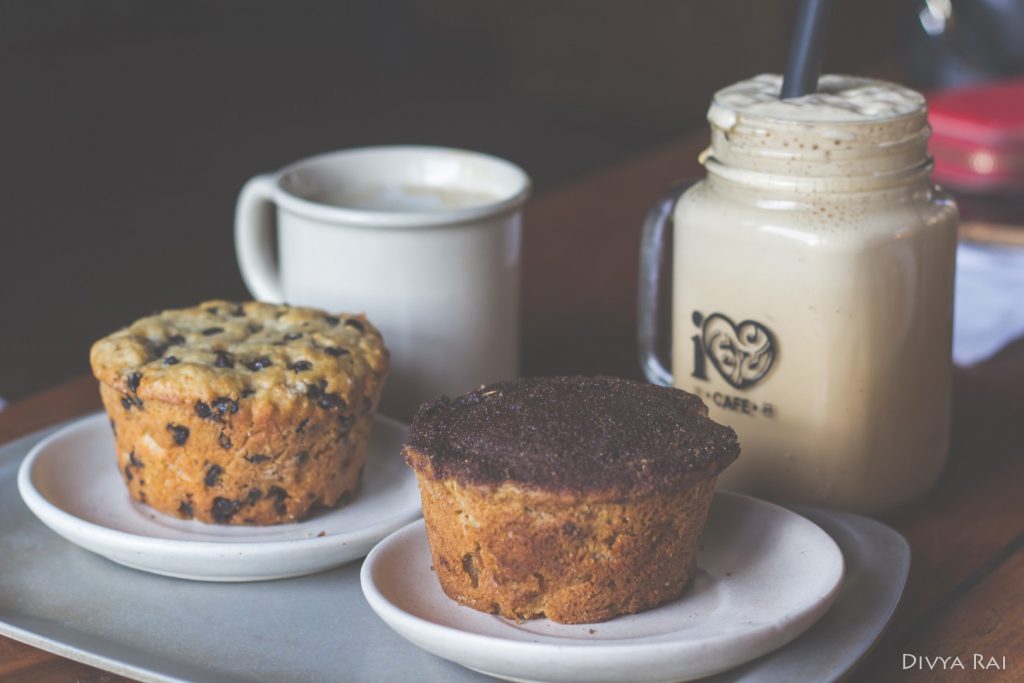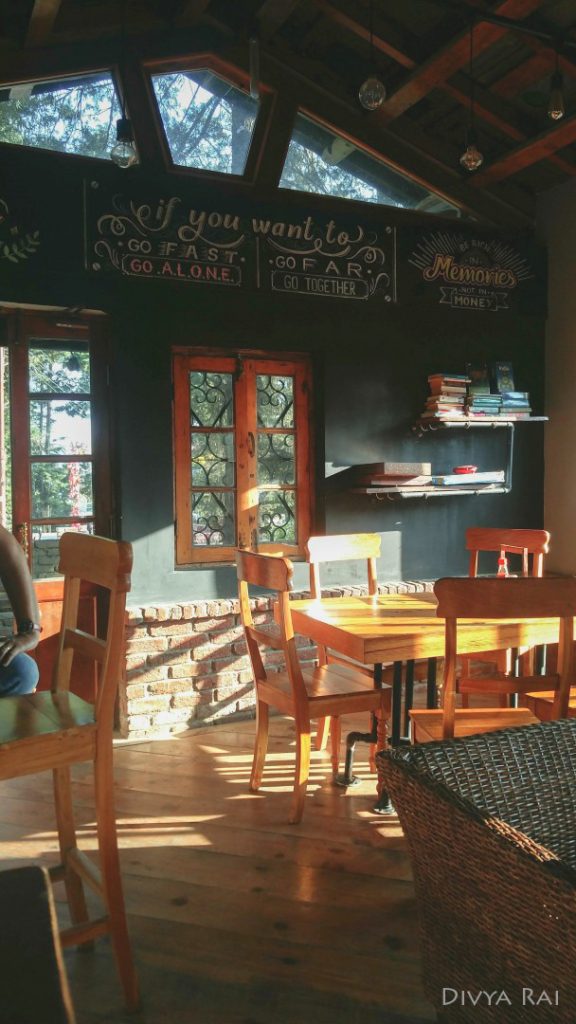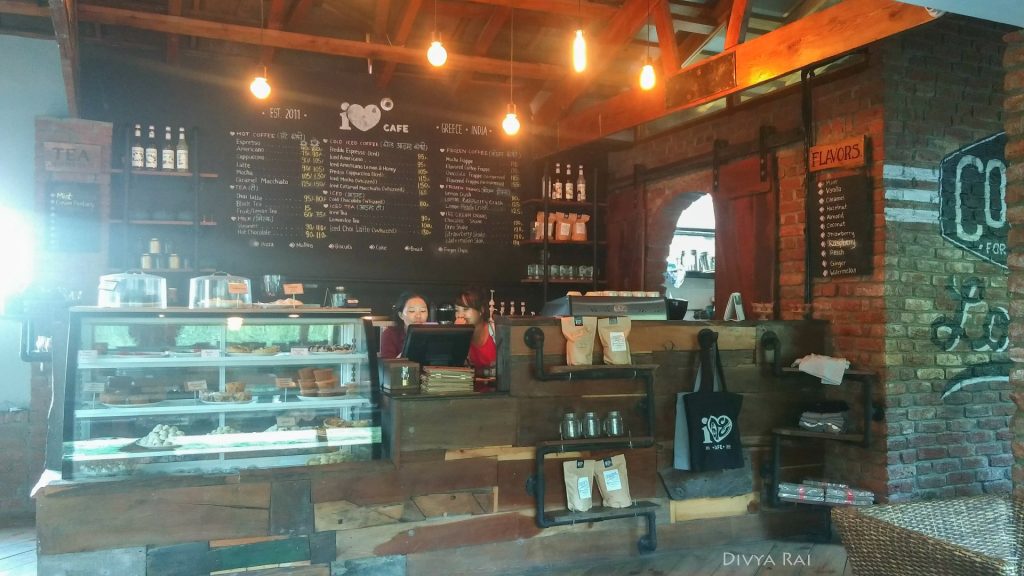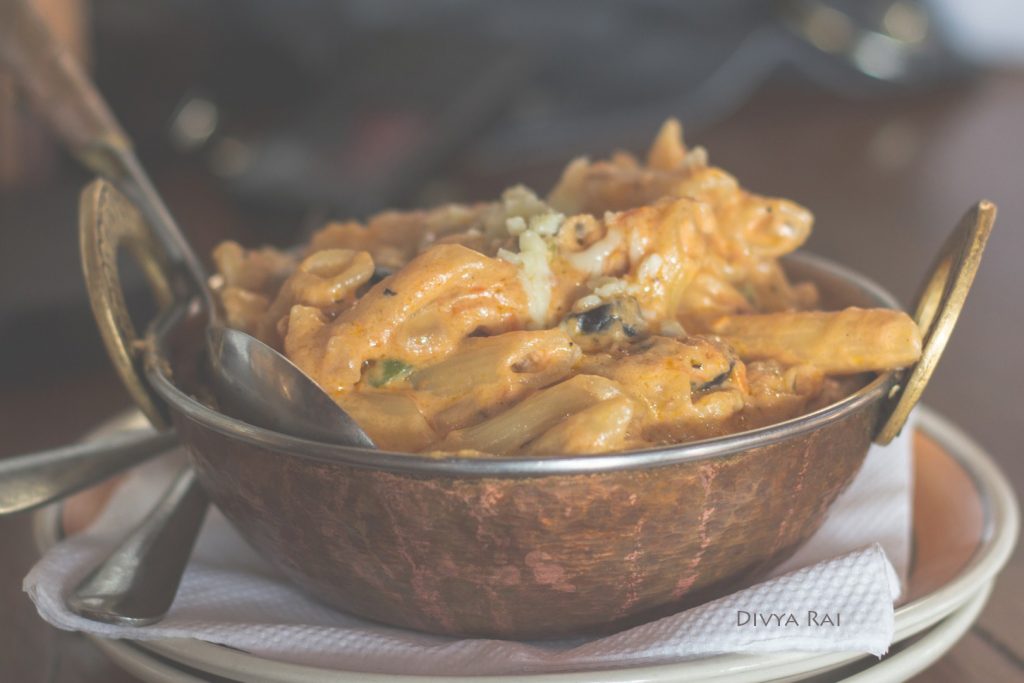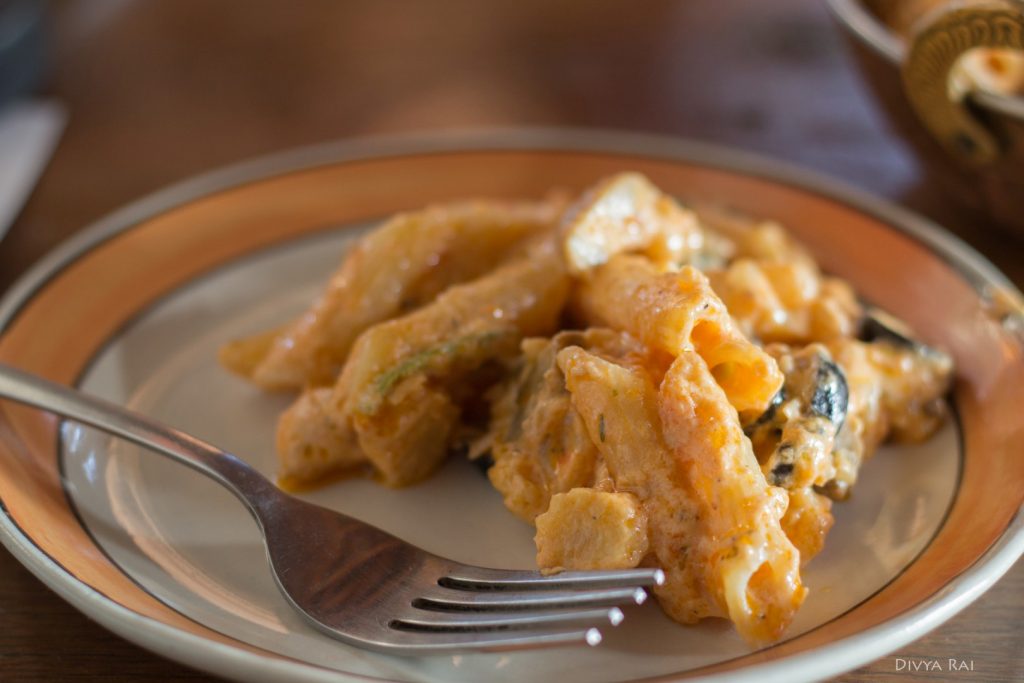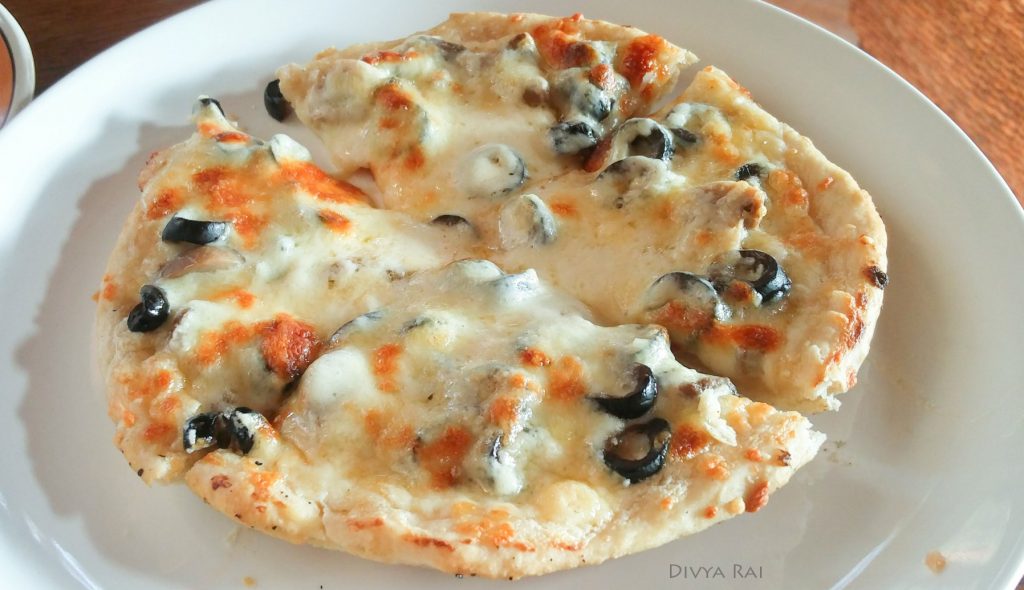 Local Shops:
Himjoli, Haldwani and Bhimtal
This is a plain Jane, state-board run initiative and a wonderful one at that, provided you find it open. In my ten days of stay, I saw it open only thrice. To their credit, it was the festive week of Diwali. The people of the region still have some bit of culture left in their lives, and hence festivals take precedence over sales.
I happened to pass by the Bhimtal outlet twice, and it was closed on both occasions. The third time I spotted it open, I bought my fill of things I could manage to carry back, given the paucity of space in my luggage.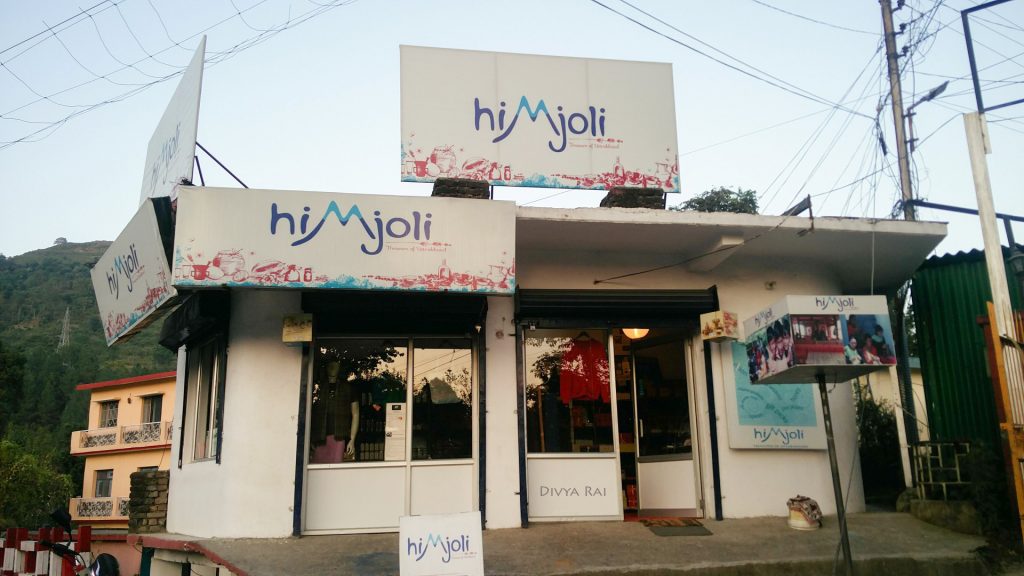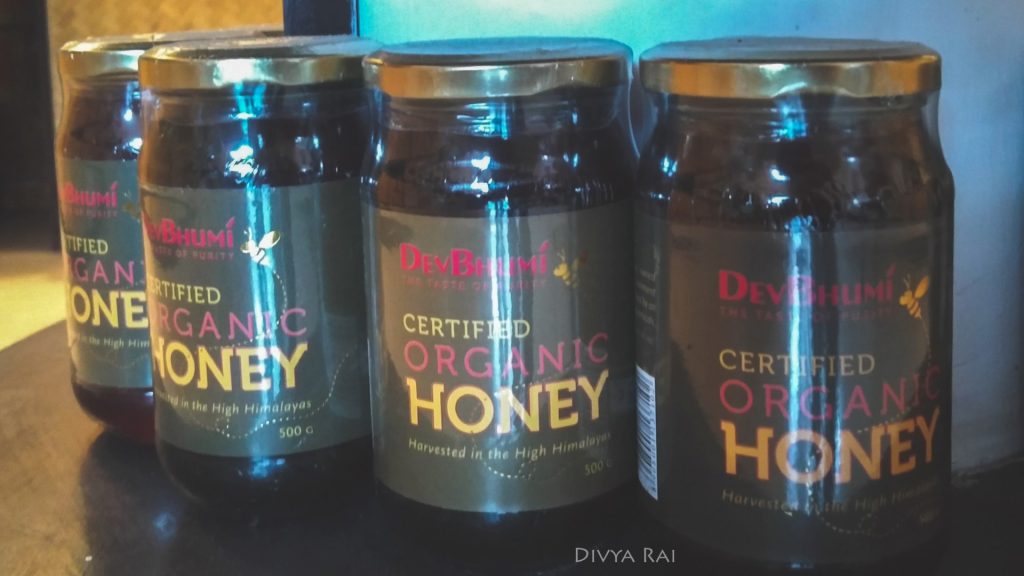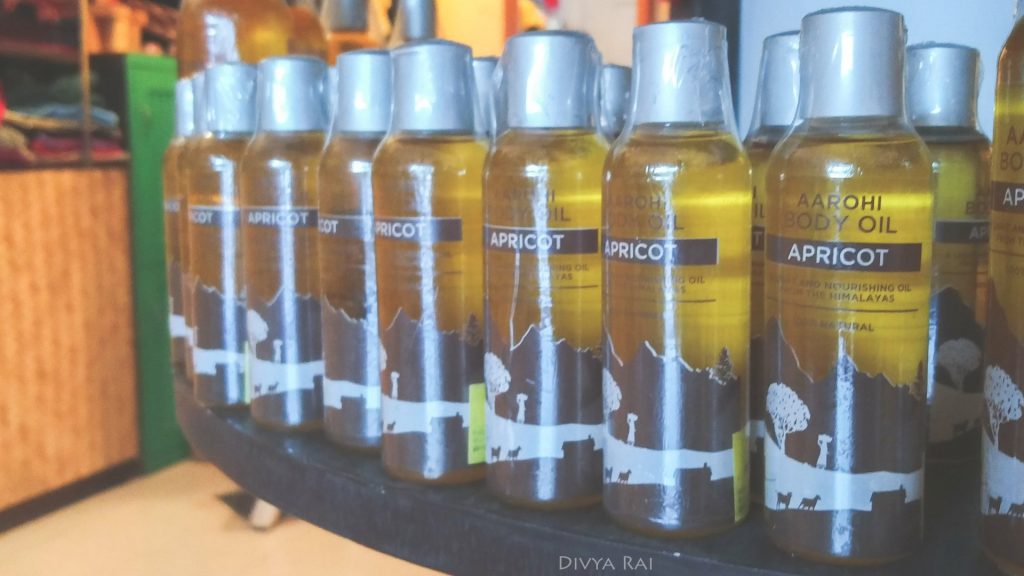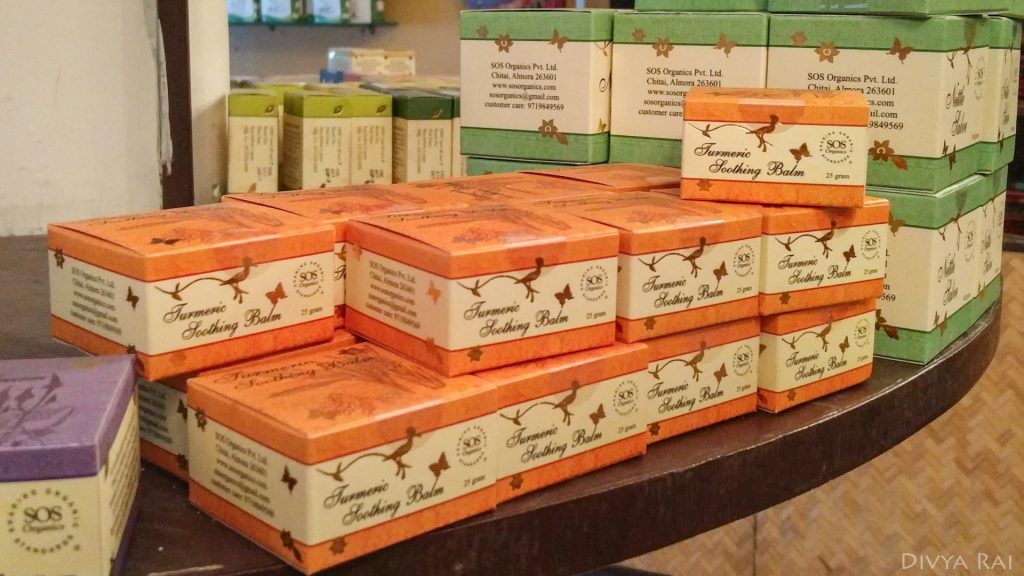 Here is a list of things I bought from Himjoli, along with their respective reviews.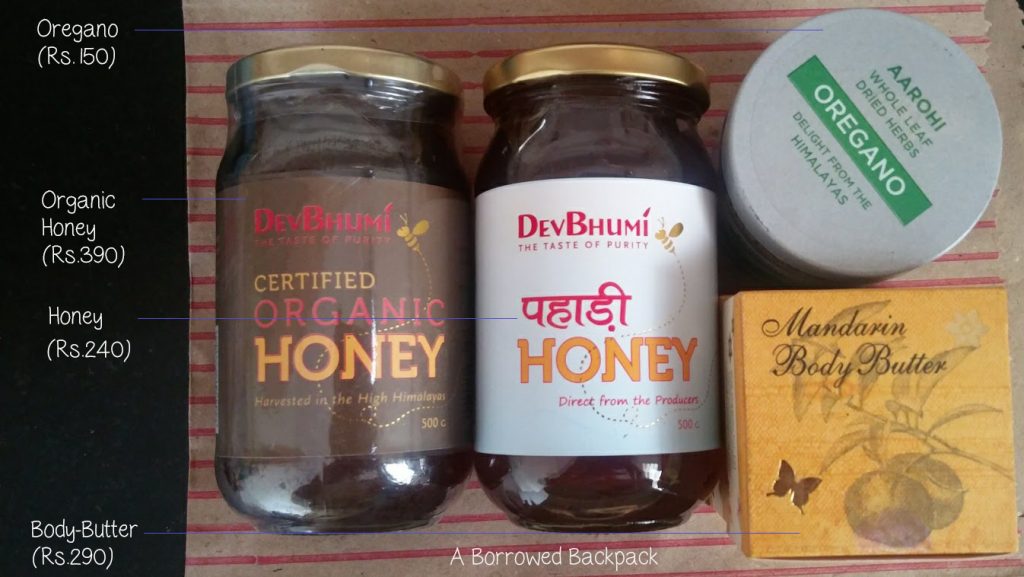 Oregano: Best, best, best! Been using it for five years. Earlier it went by some other name. Now, it is called Aarohi. The quality of the product, however, is the same.  Rs.149.

Organic Honey:

 Yet to use it. Rs. 390. (Sadly, delivers only in Delhi-NCR)



Honey: Can't differentiate between the two. Works amazingly well for me. Buy it here.

Body-Butter: This Body Butter from SOS Organics is decent.
Fruitage, Haldwani
What an amazing concept this shop is! It sells pickles, squashes, preserves, jams, herbs etc, and employs the rural population at its units. To put things into perspective, Ramgargh and Mukteshwar form the 'fruit belt' in this region.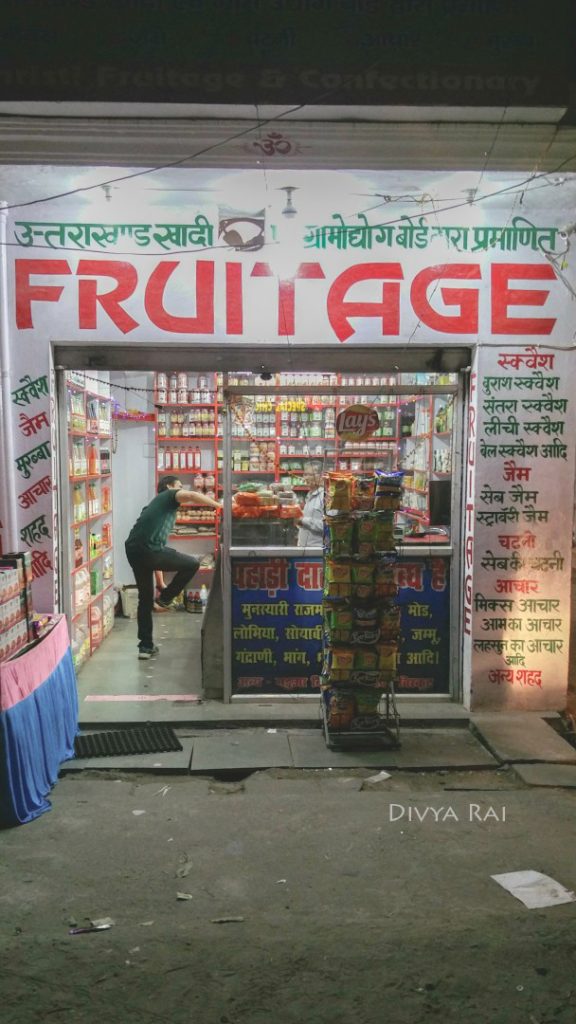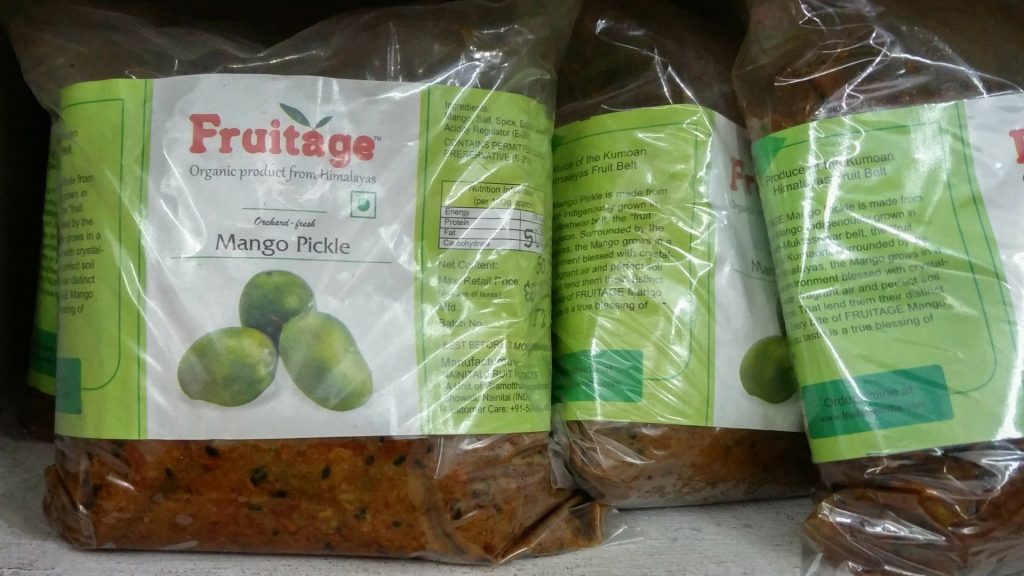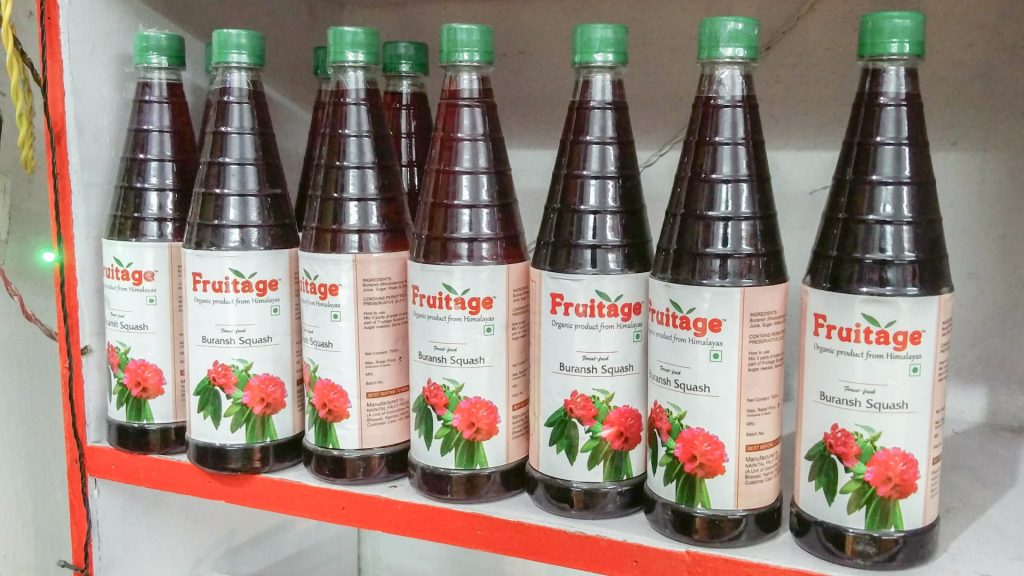 Kumouni cuisine:
The thing about Kumouni cuisine is that Haldwani and Kathgodam are non-touristy places (tourists don't come to these cities especially, they pass by it). Hence, traditional Kumouni cuisine is rarely available at commercial establishments.
That one time when I had the regional cuisine was when Sumant Batra of Te Aroha took a bunch of us to the Himalayan Village in Sonapani. Deepa and Ashish are the owners of Himalyan Village. We met Deepa, and she served us amazing Kumouni food made at the resort. In case it interests you, you can call them and check if they do it for non-resident guests as well.
Gahat ki dal, Bhatt ki Churdkhani, pahaadi lai, bhaang ki chutney, pahaadi-raita, nimboo-sanna, are some of the most amazing things I have had in all these years. Kumouni food uses name-sake spices. Therefore, most of the dishes retain their native flavor. Because of this, it may take a while before you start liking them.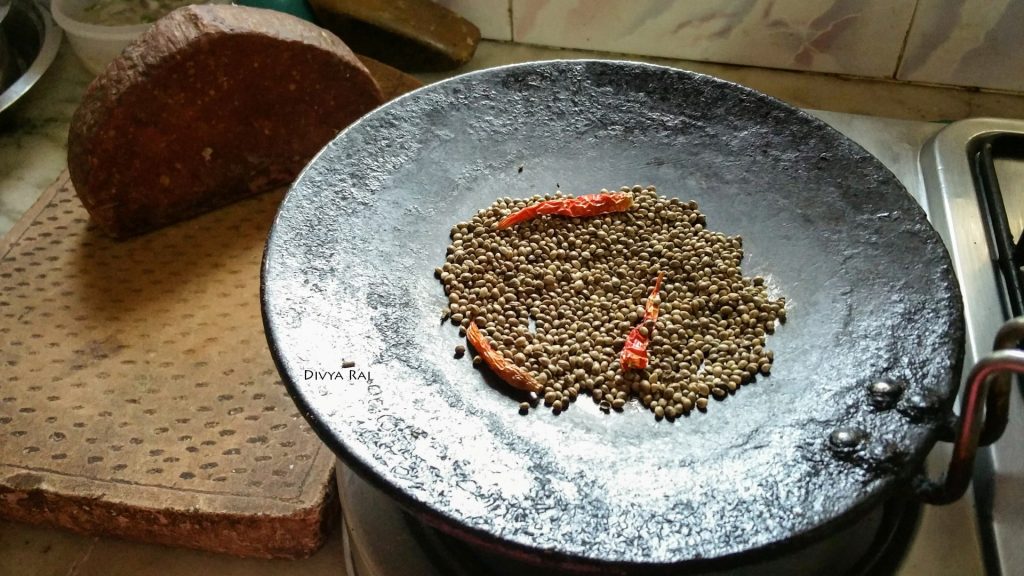 Important Points:
The hills have shacks that serve chai, cigarettes, Maggi, and desi bhutta (more about this later) every few hundred meters. Sometimes, it is worth it to ride/drive just for a plate of Maggi.

If you have gone on a day trip, it is advisable that you descend when there is still daylight. There is poor lighting on the roads, and that can become risky.

The local berries and 'kaafal', are to kill for. Season (March-June).

The vehicle number plates UA and UK both belong to the state itself. The former is Uttaranchal and the latter is Uttarakhand; this state likes to have its options.

Don't take the last local bus anywhere if you are not familiar with this area, and have no exact destination or contacts here.

A word about traffic-jams. If you are self-driving, there will be moments when you will feel you are in Bangalore, given the traffic and the road condition.

Drive carefully. Uttarakhandi(s) are slightly loonier on the roads as compared to their counterparts from Himachal Pradesh. However, it is the people from the plains who top the chart in being 'the quintessential morons on the roads'. Stay away from number plates bearing any of these: PB (Punjab), UP (Uttar Pradesh), HR (Harayana), DL (Delhi), RJ (Rajasthan).
Just. Stay. Away.
I am adding a video of what we have been doing the best since our school-days; going up and down these mad-cap hills. Filming Credit: Meetu
(Also, anyone knows how to center align this video?)
8. I saved the best for the last. The local desi bhutta (corn) is to die for. Season (May-September). I have marked our favorite shack on this map and it goes by the name Vimal Jeena Maggi Point. It is Meetu's discovery. [Maggi and Bhutta points are more like 'to each their own'. Please don't send me hate mails asking "…but have tried this one?". It is something where I have already agreed that yours is better.]
Also, how do you center-align this map?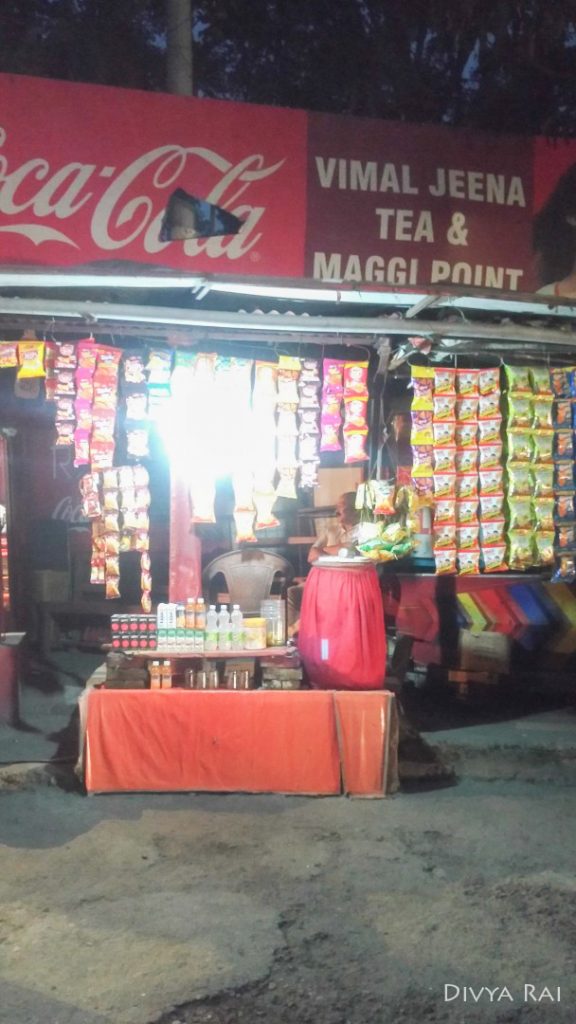 The ones that came highly recommended, but I could not try given the lack of time:
Italiano: This came up several times; enough for us to consider giving it a shot next time.
Address: Hotel Pinecrest |

Nainital road

,

Bhimtal, India.

+91 98970 84604
Juice Valley: Came up too many times. HAS TO happen on the next trip.
Address: next to Udupiwala, Kathgodam, Haldwani, Uttarakhand. +094120 85117
Lee's Kitchen: When I was a kid, Lee's Kitchen used to be the landmark where the hills officially began for me.


Address: Ghulalbhatti, Ranibagh Kathgodam

, Haldwani 263126,

India.

Himalayan Roots: Beautifully done up place; will review it the next time I visit Haldwani.
Address: Brij Vihar, Thapa Colony, Haldwani. Uttarakhand 263126
Pakodey (fritters)- Pahaadi raita is the street-food in these hills. Do not miss if you happen to chance upon them. Ask the local folks.
Rhododendron Juice: If found, this too is not to be missed.
Things to keep in mind:
Kathgodam and Haldwani are at a distance of five kilometers from each other, approximately. Public transport plies between two places.
Haldwani has a railway station of its own but trains stop briefly. Also, Kathgodam's railway station is far more conveniently located as compared to Haldwani's.
Haldwani has a bustling bus station and you can get buses to other places from there easily.
Most of these recommendations are dotted on the Bareilly-Nainital road that forms the spine of the twin cities of Haldwani and Kathgodam.

In fact, Krazy Kitchen, Himjoli, Udupiwala and Juice Valley are within the same fifty meters.
In case you have other recommendations for my future visits (Or feedback), shoot me a mail at aborrowedbackpack@gmail.com?
Happy eating!